Praca zespołowa sprawia, że ​​najlepszą pracę odzyskiwania danych!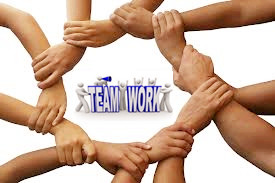 Jesteśmy jedną oparte na technologii producentem i sprzedawcą HDD narzędzi naprawczych oraz narzędzi do odzyskiwania danych i serii DFL narzędzi są wybierane przez coraz więcej firm odzyskiwania danych, IT firm, przedsiębiorstw i rządów sektory IT dla swoich przystępnych cenach, rozważny Po- sprzedaż technika wsparcie i funkcje rzeczywistym działa na rzecz zwiększenia możliwości odzyskiwania danych użytkowników. To powinno być bez wątpienia przypisać do ciężkiej pracy i ciągłych badań i rozwoju w nowej odzyskiwania danych oraz dysk twardy technologii napraw i przypadków.
7 inżynierowie w sumie są zawarte do tej pory w naszym zespole inżyniera więcej inżynierów, zwłaszcza inżynierów R & D są nadal w trakcie rozbudowy i szukamy i rozmowy z innych, którzy chcą być w tym samym obozie, aby zaoferować bardziej konkurencyjne narzędzia do odzyskiwania danych i rozwiązania dla naszych użytkowników.
Inżynierowie są zawsze w dobrym zespole myślenia razem dotycząca o opinie i sugestie użytkowników, a starają się pracować je.
---
Mistrz Gu
Główny inżynier R & D, a także szef spółki; Posiada ponad 10-letnie doświadczenie w hdd naprawy i odzyskiwania danych oraz posiadają specjalny sens nowych technologii odzyskiwania danych i rozwiązań we wszystkich marek hdd; ma bardzo poważny stosunek do pracy i determinację, aby wyróżniać się z innymi dostawcami hdd naprawy i narzędzia do odzyskiwania danych.
Pan Tan
Jeden z członków zarządu i głównych inżynierów R & D z ponad 5-letnim doświadczeniem w dziedzinie odzyskiwania danych; większość czasu jest w badania i poszukiwania w logicznym odzyskiwania danych w tym pliku i struktury partycji, systemu plików, bazy danych SQL, macierze RAID kryminalistycznych accquisition danych z systemu monitoringu; zajmuje się aktualizacją oprogramowania DFL-DE, DFL-WDII i DFL-DDP.
Wu
Jeden z członków zarządu z ponad 5-letnie doświadczenie w projektowaniu systemów wbudowanych i rozwoju, szczególnie dobry na rozwój urządzeń USB "oprogramowania i komputerów osobistych kierowców; Posiada odpowiednie umiejętności i adept rozwijająca urządzeń ATA następujące standardu ATA i mamy attibuted wysoki poziom DFL tools 'złych sektorów zajmujących staraniom pana Wu.
Pan Ma
Jeden z inżynierów wsparcia dla DFL-DDP, DFL-WDII i DFL-DE narzędzie do odzyskiwania danych; Inteligentny inżynier z wielkich marketów możliwości odzyskiwania danych i że czasami może dać nam niespodzianki, oferując nowe rozwiązania i propozycje odzyskiwania danych. Poza wsparciem techniki, Pan Ma zajmuje się projektowaniem jakieś nowe narzędzie zastępcze dla głowy wyższy wskaźnik sukcesu.
Pan Cham
Has been in hdd repair and data recovery field since 2007 and is one of the developping engineers of DFL-WDII firmware repair tool; has an artful performance on different prevailing data recovery tools in the market; Has a deep level of understanding and research to the hard drive structure, data storage principles and is a fast mover to new technologies.
Pan Liao
Jednym z głównych inżynierów R & D odzyskiwania danych oferujących kody wsparcie dla narzędzi DFL, sprawdzanie kodów, poprawa kody w celu zwiększenia wydajności oprogramowania. Pan Liao jest odpowiedzialny za rozwój DFL-Samsung narzędzie do naprawy oprogramowania i pracy w dobrej pracy zespołowej ze wszystkimi innymi inżynierów DFL.
Pan Qin
Ze stopniem magistra elektronicznej projektowania sprzętu, programowanie i projektowanie sprzętu obwodu sprzętu; testowania i modyfikowania wszystkie wewnętrzne komponenty wbudowane na DFL-DE, DFL-DDP i DFL-WDII i upewnij się, że wszystkie komponenty sprzętowe działają doskonale oprogramowanie sterowania kody. Zajmuje się projektowaniem naszą PCIe sprzętu do odzyskiwania danych z 8 kanałów.