Dolphin Data Lab is offering free WD hard drive firmware resources to all our users so that they can refurbish western digital hard drives with our DFL-FRP for WD for a much higher success.
When users purchase the DFL-FRP for WD von uns, ob es die Western Digital Standard-oder erweiterte Version, Benutzer eine CD mit unserem DFL angepasst western digital Firmware gemeinsamen Ressourcen zu erhalten.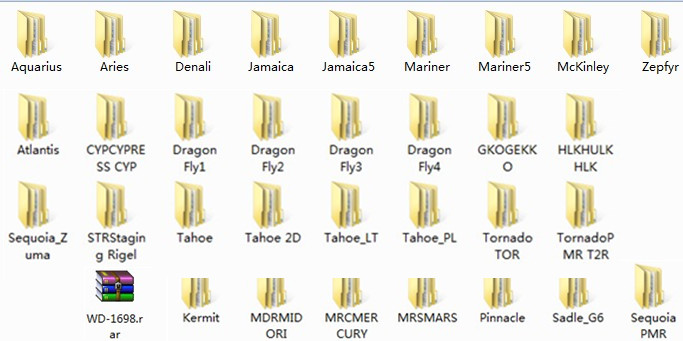 Diese gemeinsame Firmware WD Firmware Ressourcen für Laptop-Festplatten von WD und WD Desktop-Festplatten enthält, können Benutzer die Firmware-Module, ROM und Tracks zu verwenden.
Mit DFL-FRP for WD, Werden die Benutzer mit einer Menge von Optionen, um die Firmware-Fehler umgehen angeboten werden, können Benutzer die Firmware-Module direkt bearbeiten, können die Benutzer Spender Firmware-Module von Spender Laufwerke schreiben, können Anwender viele wichtige Funktionsmodule zu regenerieren, können die Benutzer unserer gemeinsamen Firmware-Ressourcen zu nutzen. Mit DFL-FRP für WD kann der Anwender immer höhere Erfolgsrate von WD HDD Reparatur und Wiederherstellung von Daten.
Neben den leistungsfähigen Firmware-Reparatur-Funktionen bietet Dolphin Daten Lab die beste Technik-Unterstützung einschließlich sehr detaillierte Fallstudien, Technik-Dokumente, Handbücher und Videos für die Nutzer zu verfolgen und zu lernen, um diese Funktionen zu nutzen.
Dolphin Daten Lab werden immer zusammen mit unseren Nutzern, um mit allen unseren Nutzern zu wachsen. Jede weitere Frage ist willkommen, sales@dolphindatalab.com