Spedizione gratuita in tutto il mondo da DHL espresso! Ci vogliono 3 o 4 giorni lavorativi per i clienti!
Recupero dati Formazione U-disk più è in realtà un disco di U da 16 GB che contiene molti preziosi recupero dati contenuti formativi in ​​formato pdf e video, che sicuramente aiuterà gli utenti che avvia un lavoro o che vogliono migliorare le loro capacità di recupero dati. Aiuta gli utenti con qualsiasi strumento di recupero dati.
---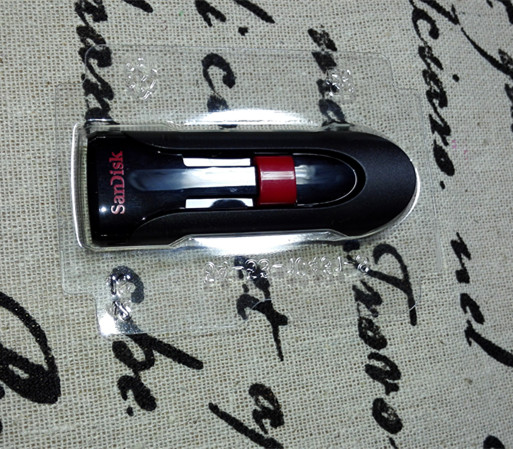 Dolphin Data Lab sta offrendo non solo gli strumenti di recupero dati di alto livello per gli ingegneri di recupero dati in tutto il mondo, ma la più importante che offrono agli utenti la conoscenza e suggerimenti per utilizzare bene gli strumenti, questo è il motivo per cui abbiamo creato questa formazione U-disk più.
All'interno di mercato del recupero dati, non molte persone sono disposte a condividere le loro conoscenze e segreti di recupero di dati perché spendono un sacco di tempo e denaro per scoprire e testare quelle conoscenze e suggerimenti. Qui all'interno di Dolphin Data Lab, siamo disposti a condividere queste conoscenze e suggerimenti con tutti i nostri utenti e aiutarli in un modo più semplice di successo in questo campo. Vediamo cosa è incluso nella formazione di recupero di dati U-disk più:
New added within 2018
27 DDP data recovery videos on different cases;
23 Seagate hdd firmware repair videos on different cases;
26 WD hdd firmware repair videos on different cases;
5 Toshiba hdd firmware repair videos;
10 Hitachi hdd firmware repair videos.
Nuovo aggiunto 2015/03/19
1, Come avere chiara mente il recupero dei dati e aumentare il tasso di successo di recupero dati (sia video che pdf);
2, How to How to diagnose drives and find solutions(both video and PPT)
Ultimi inseriti 2014/11/07
1, Come recuperare i dati persi dal disco rigido più recente WD USB (caso di studio PCB1961);
2, More DDP, WD, ST case studies are added.
New aggiunto 2014/07/23
1, Come diagnosticare unità disco di Seagate;
2, How to manually fix WD slow problems by module editing (extremely useful for some new wd drives, specially WD usb drives);
---
New aggiunto 2014/05/02
1, Altre Western Digital comuni Risorse firmware di notebook e desktop Had azionamenti sono aggiunto;
2, More live case studies are added.
---
New aggiunto 2013/11/27
1, How to select compatible SATA PCB for USB PCB;
2, Detailed steps on how to fix one ready then busy USB hard drive with image instructions and video;
3, HAWK Family-PCB1335 series common firmware is added;
4, Common Fw for PCB1444, 1477, 1494, 1552 and 1563 with 2 heads or 4 heads is added.
---
New aggiunto 2013/11/22
1, Seagate 7200.10 e prima di guide di riparazione incluse le istruzioni pdf e video;
2, Seagate F3 repair and recovery guides based on DFL-STII including pdf instructions and videos;
---
Standard contenuti formativi
1, deve Know-Nozioni di base di recupero dati;
2, WD ROM Database L-series;
3, WD Firmware Resource;
4, WD ATA Database;
5, USB HDD Solutions(USB HDD Handling Tips; USB-SATA Interface Guides; USB-hard-drive-data-recovery-case-study; USB-SATA image guides; USB PCB-SATA PCB compatibility List.);
6, PCB Swap & Hot swap for different hdd brands;
7, DFL-Common-Fw;
8, DFL-DE and DDP Videos;
9, DFL-WDII Videos;
10, Data Center Setup Tips;
11, Head And Platter Swap Documents(Description of hard drive components;hard-drive-head-floating;manual-head-adjustment; HDD Platter Density Lookup; Seagate/WD/Maxtor/Hitachi/Fujitsu/Toshiba/Samsung Head Swap Compatibility & Donors; WD Head Swap Case Study; WD HDD Head Replacement Tips; head replacement tips; head and platter swap image guides.);
12, Dolphin User Manuals-advanced guides(DFL-DE, DFL-DDP and DFL-WDII detailed manuals will be included);
13, Dolphin Data Lab data recovery tools setup programs and firmware upgrade programs;
14, Case Studies & Technical Documents based on DFL-DE, DDP and WDII including the following:
There're totally 32 case studies and technique documents within the training U-disk plus.
---
* Come gestire ROM Write Failure.pdf;
* When And How To Use Head Adaptive Editing.pdf;
* How To Do Data Recovery By Writing Key Data Modules.pdf
* Bad-Sector-Repair-After-Format-Fail-With-DFL-WDII.pdf
* DFL-DE-Fixing-Clicking-WD-HDD-By-Head-Map-Editing-In-RAM.pdf;
* DFL-WDII Fixs PCB1698 And Newer Undetected WD HDDs.pdf;
* DFL-WDII Format and Translator Regeneration, Selfscan and Servo Calibration.pdf;
* DFL-WDII Helps To Fix Unstable Read With Many Colored Blocks By Editing Adaptives Manually.pdf;
* DFL-WDII Repairs Bad Sectors.pdf;
* DFL-WDII-Checking-Modules-On-ABA-Removing-Bad-Sectors.pdf;
* DFL-WDII-HDD-Repair-Case-Study-Depop-head-0.pdf;
* DFL-WDII-Helps-To-Fix-Clicking-WD-HDD.pdf;
* DFL-WDII-Low-Level-Format.pdf;
* Fast-Data-Recovery-By-Fixing-Partition-Error-Using-DFL-DE.pdf;
* Find-out-bad-heads-and-cut-heads-With-DFL-WDII.pdf;
* How To Cut Heads For PCB1640 Or Newer PCB Series.pdf;
* How-To-Change-Rom-Size-From-192KB-To-256KB-For Successful-ROM-Write.pdf;
* How-To-Create-Real-Compatible ROM-For-New-WD-HDDs-With-Dynamic-Module-01.pdf;
* how-to-fix-head-damaged-hard-drives-with-dfl-de.pdf;
* How-To-Fix-Laptop-2.5-Inch-Undetected-HDD.pdf;
* How-To-Fix-Small-Scratched-Area.pdf;
* How-To-Recover-Head-Damaged-Hard-Drives-With-Bad-Sectors-In-SA.pdf;
* How-To-Regenerate-P-list-With-DFL-WDII.pdf;
* New-WD-HDD-ROM-Regeneration-By-DFL-WDII-Version-2.4.pdf;
* Repair-Dead-WD-HDD-Modify-MR-JOG-Parameters-For-Data-Recovery-Purpose.pdf;
* Repairing-Undected-WD-PCB-1640-HDDs-by-DFL-WDII-HDD-Repair-Tool.pdf;
* Repair-WD10EARS-HDD-With-Many-Bad-Sectors-Of-Green-Red-Blocks.pdf;
* Repair-WD10EVDS-Dragafly2-HDD-Being-Very-Slow-With-Many-Bad-Sectors.pdf;
* Safe Mode-Kernel Mode.pdf;
* Sector Access Interruption Fixed by DFL-DE.pdf;
* USB-hard-drive-data-recovery-case-study.pdf;
* WD5000BPVT-22HXZT1 Data Recovery Case Study-Full Analysis.pdf;
Si prega di notare: Elemento Sopra 12 e l'articolo 13 non sono disponibili all'interno della formazione U-disk plus per gli utenti che non hanno la nostra strumenti di recupero dati. Lab Dolphin dati è felice di rispondere a tutte le domande ordinando questa formazione di recupero di dati U-disk più.
Come acquistare recupero di dati di addestramento U-disk da Dolphin Data Lab?
Tutta la domanda è benvenutosales@dolphindatalab.com.
Rispondiamo a tutte le email entro 24 ore, se gli utenti non ottengono risposta via e-mail di cui sopra, è dovuto principalmente al sistema di posta elettronica bloccando la nostra e-mail, si prega quindi aggiungere il nostro account Skype:dolphin.data.lab