Description
This is one online data recovery training video on how to have one clear and smart data recovery mind and it's one must-watch data recovery video for all those who want to start one data recovery business or who want to set up one in-house data recovery lab.
This online data recovery video is free for only Dolphin users, only if you have any data recovery tools from Dolphin Data Lab, users can download this video for free from Dolphin user-only forum.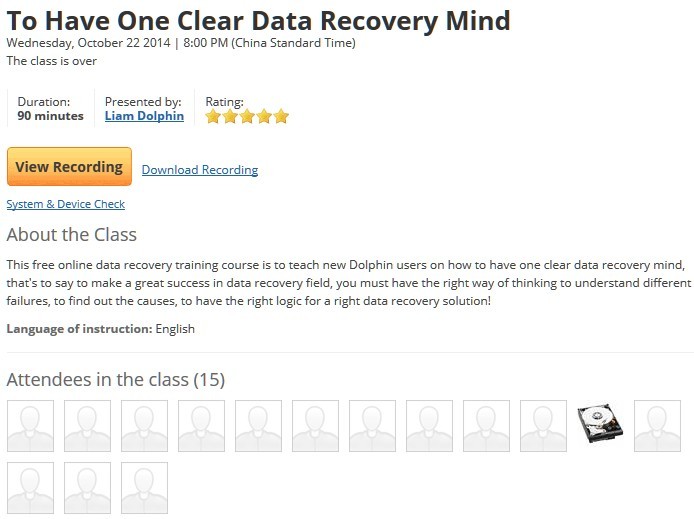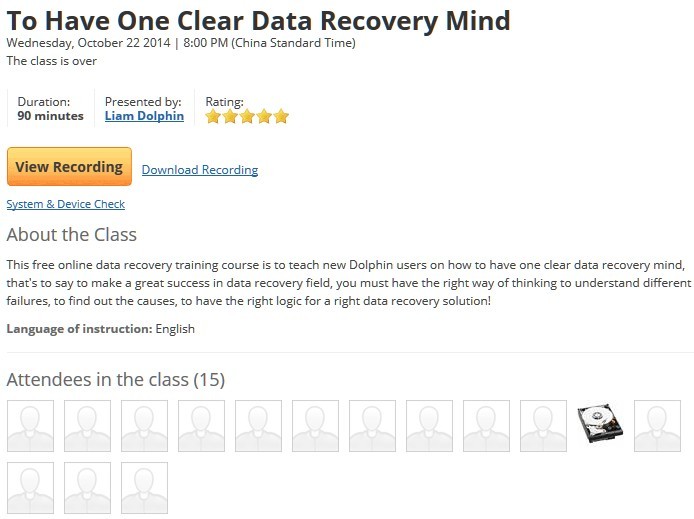 If you are not Dolphin users, you can buy this video at very small cost and learn from this video about different storage medias, different data recovery cases and different data recovery solutions you will meet and going to use in your future data recovery labs.
In the video, you will find also info how to prepare yourself and what kind of factors affect your data recovery success and you are even taught what to do to be one real data recovery professional.
After the purchase, the new user will get one download link to download the video with pdf training document so that users can fully understand the video.
This is one unique online data recovery video created by Dolphin Data Lab, whether you are existing or new users who have this video, you are not allowed to post this video anywhere else without our permission.
Users can attend Dolphin Monthly Advanced data recovery training courses for more advanced knowledge and communication on more real cases.