Description
Why should I buy DFL-PCIe 4X Data Recovery Express.Recharge Version from Dolphin Data Lab: Dolphin engineers will fix the cases together with the users for the best success rate by remote support, email support, forum support and live support.
DFL-PCIe 4X Data Recovery Express.Recharge Version is one low-cost, complete but professional data recovery hardware tool. Users can use this tool to repair HDD firmware failure, image faulty HDDs and extract lost data from Seagate, Western Digital, Hitachi/IBM, Toshiba/Fujitsu, Samsung hard drives.
Users can connect 3 SATA hard drives and one IDE hard drive to run data recovery at the same time, the channel for each drive is independent and the recovery process won't affect the other.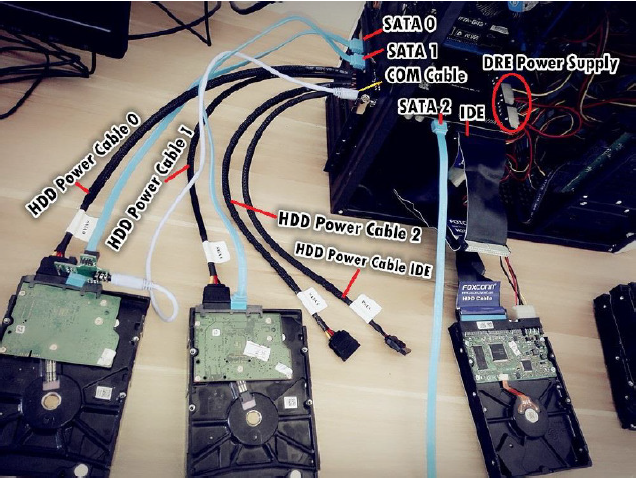 Users need to pay one initial payment to get the hardware, software, forum access, data recovery training u-disk with many case studies and training videos and all the technique support privileges such as 5 free remote support opportunities each month in the first two years. Users will get 20 hours' for free to use the tool to fix different data recovery cases. After 20 hours, users need to recharge the tool to buy more hours to use.
Users just need to recharge the tool when recovery cases come in or when the hours run out or when users want to upgrade the software. Users just need to generate one recharge file and email to Dolphin support team and users will get one recharged file from Dolphin support to import to the tool to complete the recharge.
The recharge version works like one installment plan. Only if the initial payment and recharge payment together reach the total cost of the DFL PCIe unlimited version, the recharge version will become unlimited immediately and users don't need to recharge any more and use the tool permanently.
Only when you connect the hard drives to the tool and then open the software and power on the hard drives from the software, the hours will be calculated. If you power off the drive, the hours stop being calculated.
The hours will be always there if you don't use the tool( don't power on drive by the software.) The software will display how many hours remained and you can recharge at any time you need.
DFL PCIe-4x Data Recovery Equipment Packing List
PCIE 4X Card x 1
HDD Power Cable x 1
COM Cable x 1
SATA Cable x 3
COM Connector x 1
3.5" IDE TO 2.5 "IDE Adapator x 1
If users want to start a data recovery business successfully with more capabilities, users can read the data recovery solutions here.