Teamwork makes the best data recovery work!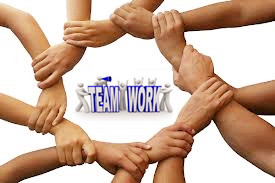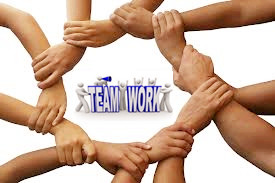 We're one technology-based manufacturer and seller of hdd repair tools and data recovery tools and the DFL series of tools are selected by more and more data recovery companies, IT companies, enterprises and government IT sectors for their affordable prices, considerate after-sale technique support and real-working functions to enhance users' data recovery capabilities. This should be undoubtedly attributed to the hard work and ongoing research and development in new data recovery and hdd repair technologies and cases.
7 engineers in total are contained so far in our engineer team and more engineers especially R&D engineers are still in the process of expansion and we are looking for and discussing with more who are willing to be in the same camp to offer more competitive data recovery tools and solutions to our users.
The engineers are always in good teamwork thinking together, concerning about the users' feedback and suggestions and managing to work them out.
---
[one_half first]
Master Gu
The chief R&D engineer and also boss of the company; has over 10 years' experience in hdd repair and data recovery and have special sense of new data recovery technologies and solutions in all hdd brands; has very serious working attitude and strong determination to stand out of other suppliers of hdd repair and data recovery tools.
[/one_half]
[one_half]
Mr. Tan
One of the board members and major R&D engineers with over 5 years' experience in data recovery field; most of his time is in the research and exploration in logical data recovery including file and partition structure, file system, SQL database, raid arrays, forensic data accquisition from monitoring system; is in charge of software upgrade of DFL-DE, DFL-WDII and DFL-DDP.
[/one_half]
[hr top]
[one_half first]
Mr. Wu
One of the board members with over 5 years' experience in embedded system design and development, especially good at the development of USB devices' firmware and PC drivers; Has proper and adept skills in developping ATA devices following ATA standard and we have attibuted DFL tools' high level of bad sectors handling to Mr. Wu's efforts.
[/one_half]
[one_half]
Mr. Ma
One of the support engineers for DFL-DDP, DFL-WDII and DFL-DE data recovery tool; Smart engineer with great DIY data recovery capabilities and he can sometimes give us surprises in offering some new data recovery solutions and suggestions. Besides technique support, Mr. Ma is in charge of designing some new head replacement tool for a higher success rate.
[/one_half]
[hr top]
[one_half first]
Mr. Cham
Has been in hdd repair and data recovery field since 2007 and is one of the developping engineers of DFL-WDII firmware repair tool; has an artful performance on different prevailing data recovery tools in the market; Has a deep level of understanding and research to the hard drive structure, data storage principles and is a fast mover to new technologies.
[/one_half]
[one_half]
Mr. Liao
One of the major R&D data recovery engineers offering codes support to DFL tools, checking codes, improving codes to enhance the software performance. Mr Liao is in charge of the development of DFL-Samsung firmware repair tool and work in good teamwork with all other DFL engineers.
[/one_half]
[hr top]
[one_half first]
Mr. Qin
With Master's degree in electronic hardware design, hardware programming and hardware circuit design; testing and modifying all the inner built-in components of the DFL-DE, DFL-DDP and DFL-WDII and make sure all the hardware components work perfectly with the software controlling codes. Is in charge of designing our PCIe data recovery equipment with 8 channels.
[/one_half]
[one_half]
[/one_half]