Description
Digital Multimeter Pro. Free Shipping Worldwide By DHL Express
Digital Multimeter Pro. is one professional and easy-to-use digital product repair tool used to diagnose the voltage, resistance, electric current and test whether the circuit is intact or whether there is a break.
Digital Multimeter Pro. is one must-have repair tool if you are offering PC repair services, hdd repair services, data recovery services and even after-sale support for other electronic products, it can be used for home use for household appliances as well.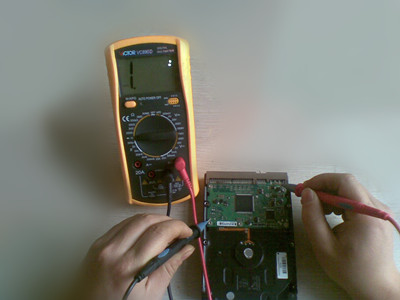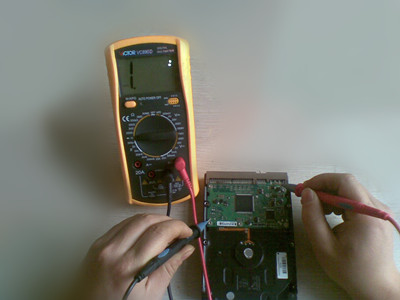 Within our hdd repair and data recovery cases, we usually use this Digital Multimeter Pro. to handle the failure of PCB or PCB related electronic components to restore it so that the patient hard drives can be diagnosed more accurately for finding out the best solution.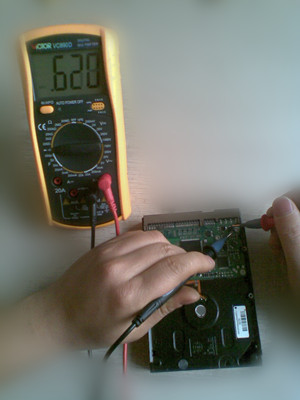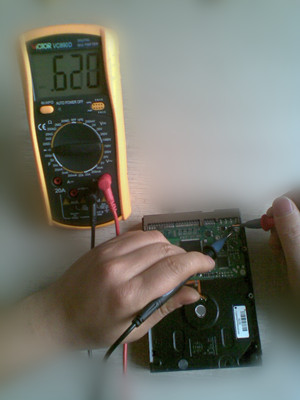 Features of This Digital Multimeter Pro:
Stremline design with antivibration protection cover;
Clear testing information display on a big screen;
Metallic shield plate with antimagnetic and interference-free design;
The power is kept on for normal operations instead of auto power off;
Arc-fault circuit protection;
New battery gate design for easier battery exchange;
Self-restoration protective tube with protective circuit.
Digital Multimeter Pro. Measuring Range And Accuracy
Volts d.c.:200mV/2V/20V/200V/1000V ±(0.5%+3)
A.C. voltage:2V/20V/200V/700V ±(0.8%+5)
D.C.current:200uA/20mA/200mA /20A ±(1.5%+3)
A. C. current:20mA/200mA/20A ±(1.5%+5)
Resistance :200Ω/2kΩ/20kΩ/200kΩ/2MΩ /20MΩ ±(0.8%+5)
Other Functions:diode testing,triode testing,continuity buzzer, low-voltage display, data retention,Auto power off, etc.
Digital Multimeter Pro. Technology Indicators:
Input Resistance :10MΩ
Sampling Rate:3 Times/s
A.C. Frequency Response:40-o
Operation Mode:Manual measuring
Zoom Extents:1999
LED Size:55×37mm
Power: 9V (6F22)
View Dolphin Data Lab Data Recovery Product Center to check the latest hdd repair tools and data recovery tools.