Dolphin Data Lab has set up the international data recovery engineers and technology network and we are going to set up localized data recovery service center in each country and help our users in each country in offering the most qualified data recovery services with our professional data recovery tools and support.
Before we enter the review of the data recovery in Spain, there are some important basic information we should learn which will help to understand more about the Spain data recovery situations including the data recovery companies, data recovery tools used there and the data recovery cost in Spain.
Spain Country Code: 34
Telephone Country Code:     34
ISO Country Code, 2 Digit:     ES
ISO Country Code, 3 Digit:     ESP
Spain Languages:      Castilian Spanish (official) 74%, Catalan 17%, Galician 7%, Basque 2%, are official regionally
Spain Currency:      Euro (EUR)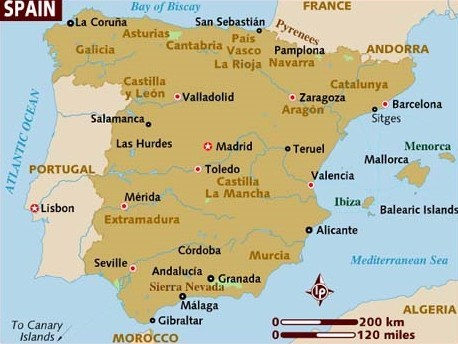 Internet Users:      19,690,000
Spain Electrical Outlet:      230 V,50 Hz
Data Recovery Super Hero in Spain/Recommended data recovery company in Madrid :


Tel:     902 88 93 88
Fax:     902 02 41 37
Email:     sac@onretrieval.com
Address: C/ Gobelas, 17 Planta Baja, 28023 La Florida (Madrid), Spain
Website: http://www.onretrieval.com
24 hours support with their best data recovery hardware solutions and reasonable data recovery prices!
Besides, Ontrtrieval has also entered the partnership with Dolphin Data Lab technology to provide the best data recovery services in Spain and the whole Europe.
Services: Recover data from all devices and operative systems, from dead hard drives, scratched hard drives, clicking hard drives, dead flash drives, etc.
Plug/socket/Electrical Outlet worldwide lookup table
Data Recovery Tools Used in Spain
disk imaging utility used in Spain
Dolphin Data Lab welcomes your comments and share with us your ideas, suggestions and experience. Dolphin Data Lab is dedicated in sharing the most useful data recovery information with our users and only if you are good at data recovery or related knowledge, please kindly drop us an email and we will publish your article here. We need to make Dolphin Data Lab to be the most professional and free Data Recovery Resource Center.
Video: Basic Knowledge of HDD Data Recovery