As most data recovery companies have seen, in 2009, data recovery business is growing very fast with many new companies, personals entering this field, we can see this fact from the sales increase of Data recovery tools manufacturers, data recovery services providers, Data recovery training centers, but In Africa, data recovery is still the services which prove very expensive and sound far reachable.
In Uganda, most people are still using data recovery software  because few of them are afford to advanced data recovery equipment which is much more expensive. Most rely on internal systems and external providers who tend to restrict themselves to renting storage space. Data recovery services are suited to commercial banks, insurance companies, manufacturing entities, supermarkets and media houses. The initial costs of the disaster recovery service were considered so expensive thereby repelling many potential clients,  the charges initially ranged from $2,000 to $4,000 per month, depending on the client's needs, according to Computer Point Uganda Ltd's managing director Anil Kuruvilla. The charges have now been revised to a minimum cost of $600 per month and a maximum fee of $1,200 for the same period in a bid to get more eligible clients including SMEs with small turnover and growing data management needs.
One problem in Uganda is about the connectivity. Poor connectivity affected many potential clients' ability to tap into its full benefits. Minimum connectivity speed was 128 kbps which most clients felt was too low and unreliable. The alternative was 512kbps which most of the targeted clients found too expensive.
Recently, it's said another company in Uganda, Amba Technologies Ltd, they are going to bring in data recovery tools from Dolphin Data Lab Technology (One top data recovery tools manufacturer) and going to provide data recovery services in Uganda. AMBA will get full technique support from Dolphin Data Lab, including free software upgrade, data recovery remote assistance and a good discount on the data recovery equipment.  And we trust this cooperation will give Uganda People a better hope of more reasonable and professional data recovery services. From Fred of AMBA technologies,  they are very confident in this cooperation and are preparing all necessary to start data recovery business. From Fred of AMBA Technologies, we contacted Edison Hsiun, marketing manager of the European and African Dept. of Dolphin Data Lab, he said African data recovery market will be the next big bread and data recovery Uganda will be more fair to all customers who want to find their data back or repair their storage medias.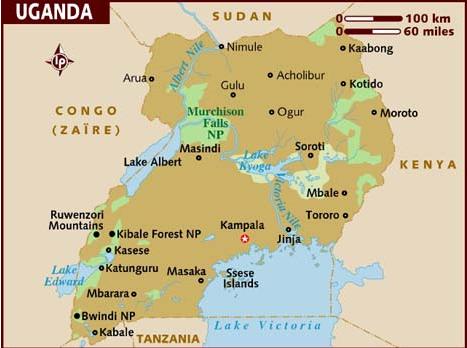 Dolphin Data Lab welcomes your comments and share with us your ideas, suggestions and experience. Dolphin Data Lab is dedicated in sharing the most useful data recovery information with our users and only if you are good at data recovery or related knowledge, please kindly drop us an email and we will publish your article here. We need to make Dolphin Data Lab to be the most professional and free Data Recovery Resource Center.
Video: Basic Knowledge of HDD Data Recovery