Data recovery field is not one common IT industry due to its request of professional data recovery equipment, data recovery engineers, high data recovery invesment, possible data recovery training and your running space. Before all this happen and availabe to you, you need learn a lot which are relevant to data recovery, the following is information you can find useful when you do data recovery business in Finland.
Finland Country Code: 358
Telephone Country Code:     358
ISO Country Code, 2 Digit:     FI
ISO Country Code, 3 Digit:     FIN
Capital of Finland:     Helsinki
Finland Languages:     Finnish 91.2% (official), Swedish 5.5% (official), other 3.3% (small Sami- and Russian-speaking minorities) (2007)
Finland Currency:     Euro (EUR)
Finland, officially the Republic of Finland, is a Nordic country situated in the Fennoscandian region of Northern Europe. It is bordered by Sweden on the west, Norway on the north and Russia on the east. Estonia lies to its south across the Gulf of Finland. Like other Nordic countries, Finland has liberalized its economy since the late 1980s, when financial and product market regulation were loosened. Some state enterprises have been privatized and modest tax cuts made. Finland joined the European Union in 1995, and the Eurozone in 1999.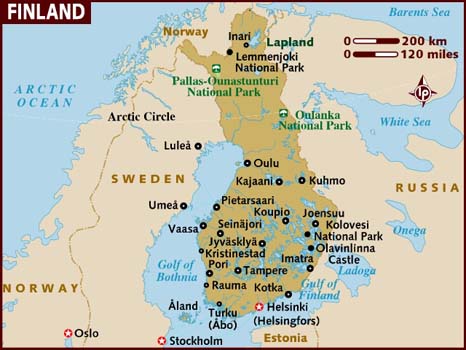 Finland Internet Usage Statistics: 4,480,900 Internet users as of June/10, 85.3% of the population, according to ITU.
Finland Latest Population Estimate: 5,255,695 population for 2010, according to U.S Census Bureau.
Finland Electrical Outlet:     230 V,50 Hz
Plug/socket/Electrical Outlet worldwide lookup table
Data Recovery Tools Used in Finland
disk imaging utility used in Finland
Dolphin Data Lab welcomes your comments and share with us your ideas, suggestions and experience. Dolphin Data Lab is dedicated in sharing the most useful data recovery information with our users and only if you are good at data recovery or related knowledge, please kindly drop us an email and we will publish your article here. We need to make Dolphin Data Lab to be the most professional and free data recovery E-book online.
Video: Basic Knowledge of HDD Data Recovery