Western Digital USB-SATA PCB Package contains all the compatible SATA PCBs for the most common USB PCBs including USB PCB 701605, 701615, 701635, 701675, 771737, 771754, 771761, 771801, 771814, 771817, 771859, 771961, 80038, 800041(3TB).
Please Note: The compatible SATA PCB for USB PCB 701605, 701615 was added to this PCB package on December 20, 2017 on request from users.
Please note: The compatible SATA PCB for USB PCB 800038 was added to this PCB package on November 22, 2017.

Please note: The compatible SATA PCB for USB PCB 800041(3TB) was added to this PCB package on October 25, 2017.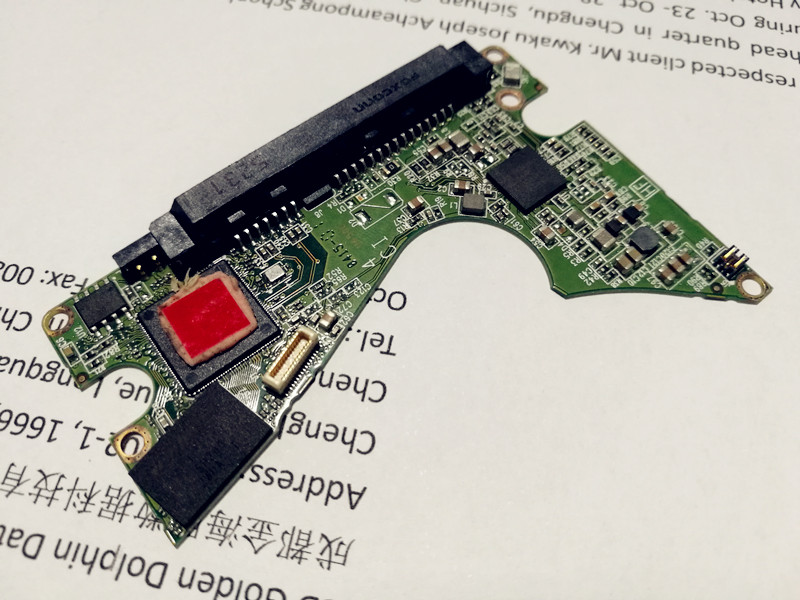 Related news Dec.28: Dolphin Data Lab released new Toshiba-Samsung USB-SATA PCB Package here.
Per acquistare questo pacchetto da Lab Dolphin dati, Gli utenti ottengono non solo i PCB SATA compatibili, ma ottiene anche la lista compatibile dettagliato dei numeri di PCB e anche le guide di immagine di come convertire l'interfaccia USB per interfaccia SATA.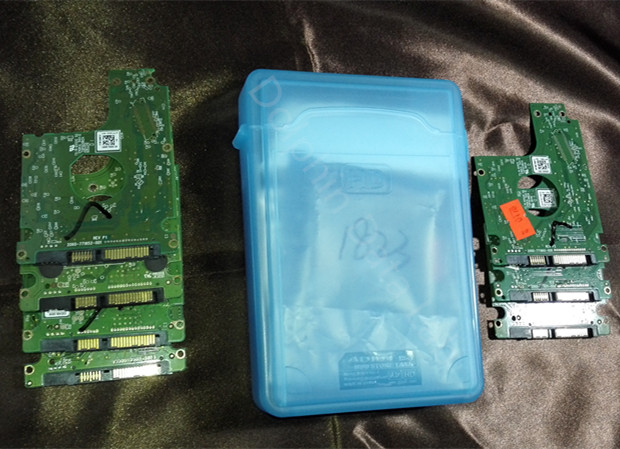 Video Introduzione di WD USB-SATA PCB Package
Numero PCB è molto importante riconoscere quando gli utenti tentano di eseguire PCB di swap, hot swap e anche di swap testa a volte.
Il seguente è un esempio (2060-771961-000 REVP1) per riconoscere il numero PCB dei PCB WD HDD USB: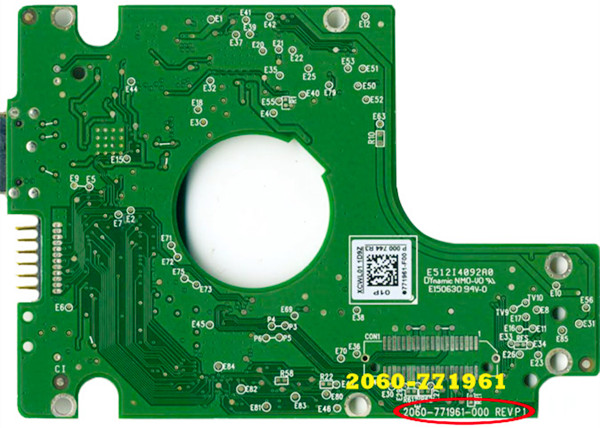 Il seguente è un esempio di WD SATA numero PCB: 2060-771960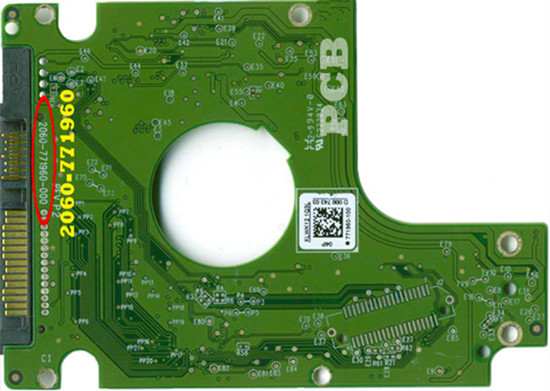 Quando gli utenti tentano di gestire occidentali unità disco rigido USB digitale, è più facile se non c'è avanzate apparecchiature di recupero hard drive USB, come la DFL-URE USB3.0 per trovare SATA PCB compatibile per sostituire la scheda USB e sostituire i chip ROM e firmware, in caso contrario, gli utenti possono convertire solo manualmente l'interfaccia USB di interfaccia SATA.
E ora con questoWestern Digital USB-SATA PCB pacchetto, Gli utenti non hanno bisogno di cercare dappertutto per trovare i PCB SATA compatibili, gli utenti ottengono tutto in questo pacchetto per i numeri PCB USB di cui sopra: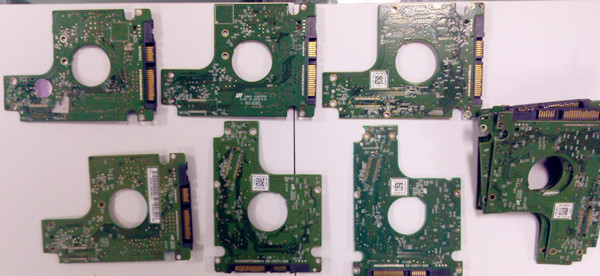 A volte se i dischi rigidi USB hanno molti settori danneggiati o se i settori di crittografia non possono essere esposte al drive di destinazione, anche se hai fatto una conversione di successo o hai una SATA PCB compatibile, non è possibile visualizzare i dati pure. In questo momento, gli utenti devono utilizzare DFL-URE USB3.0 e possono collegare dischi rigidi USB direttamente al dispositivo DFL-URE ed elencare i file ed estrarre i file.
Gli utenti possono acquistare questo all-in-one occidentale pacchetto Digital USB-SATA PCB in linea qui o e-mail a noi da sales@dolphindatalab.com o aggiungere il nostro account Skype: dolphin.data.lab.