DFL-FRP Hardware Intro.
DFL-FRP firmware repair tool is one hardware and software integrated product and DFL-FRP hardware parts includes the following components:
Price of DFL-FRP hardware: USD30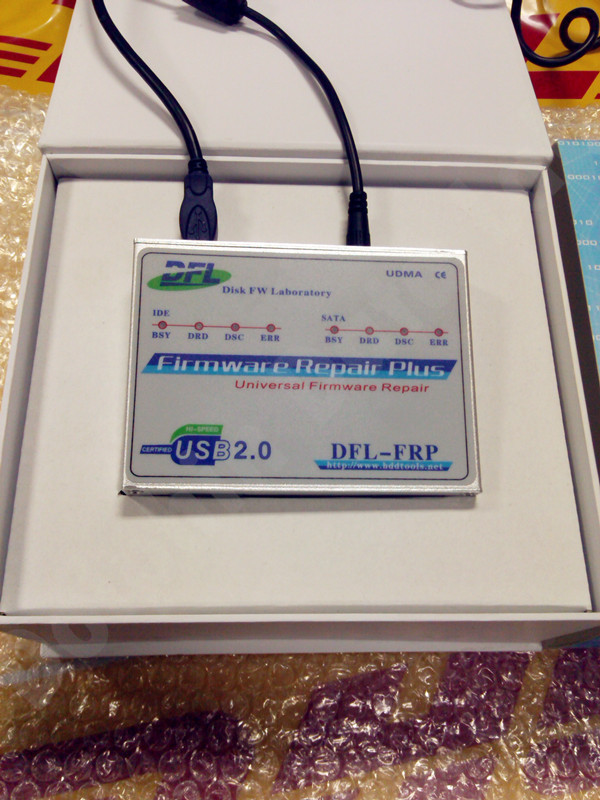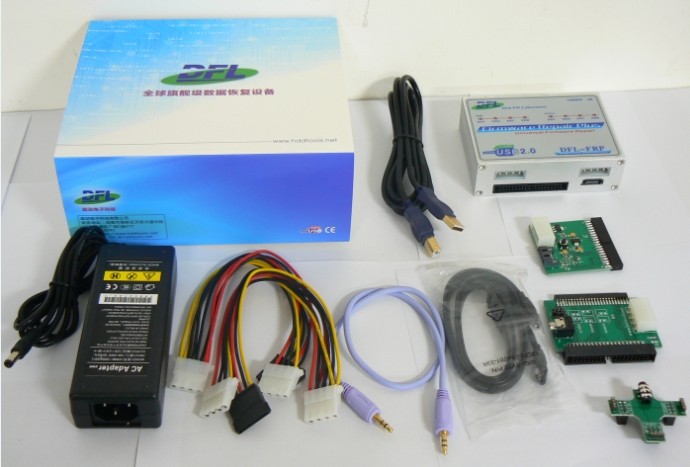 DFL-FRP hardware operation console
USB cable
SATA Cable
HDD Power Cable
Power adapter
DFL-FRP hardware components are used to encrypt the software and protect the software from a deep physical level.
When users order DFL-FRP from us, users need to pay USD30 each unit or when the hardware box is damaged, users need to pay USD30 for replacement with new hardware.
Any more question is welcome to sales@dolphindatalab.com.