Description
HDD Head Replacement Pro. Included: 16 families, 1 piece each family;
Locking Pins/Security Pins Included: 12 pieces
Totally 28 pieces are included in this package.
Head Replacement Pro. is the standard version of HDD Head Combs Pro.
Head Replacement Pro. is one new professional head replacement tool and we also call this kind of head tools as hdd head combs. They are mainly used to separate the heads and swap the heads. For platter swap, you need it too because you need to remove the head stack first before you can exchange the platters.
Head Replacement Pro. is specially manufactured with high-precision injection molding and it has a total of sixteen head combs for different hdd brands with different head numbers and we send 12 locking pins as gifts to go with the head combs so that the heads installation and un-installation can be more stable and secured and finally the success rate of head replacement is enhanced. This head replacement pro. is the standard version of the HDD Head Combs Pro. and it also supports 2.5″, 3.5″ hard drives and even SAS and SCSI drives.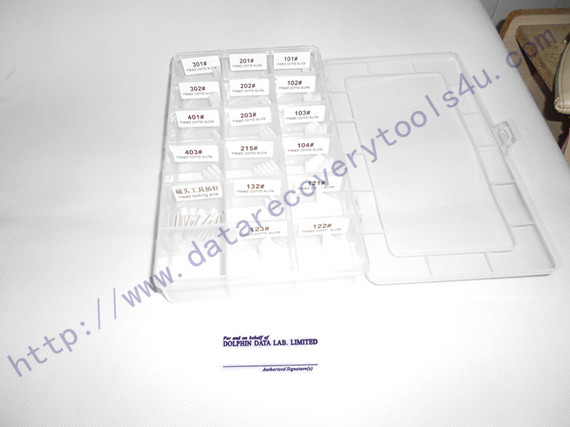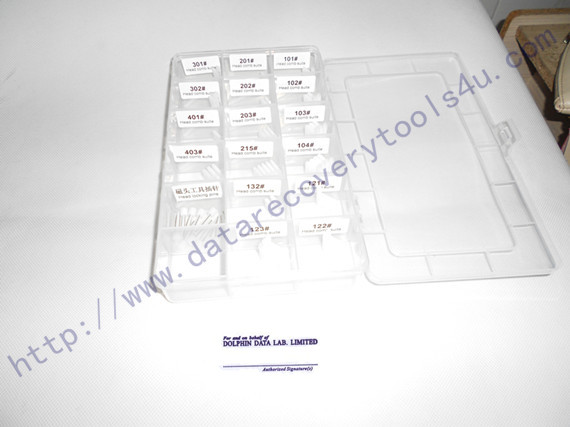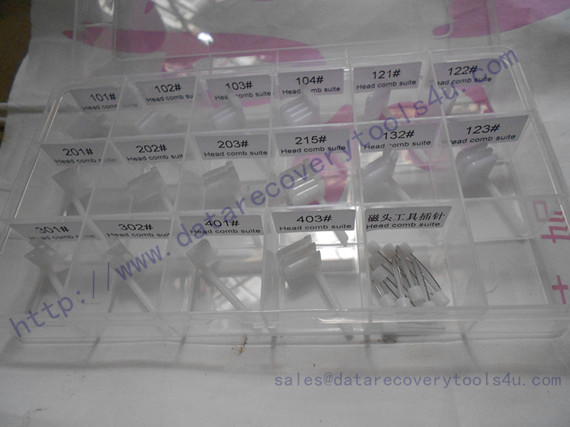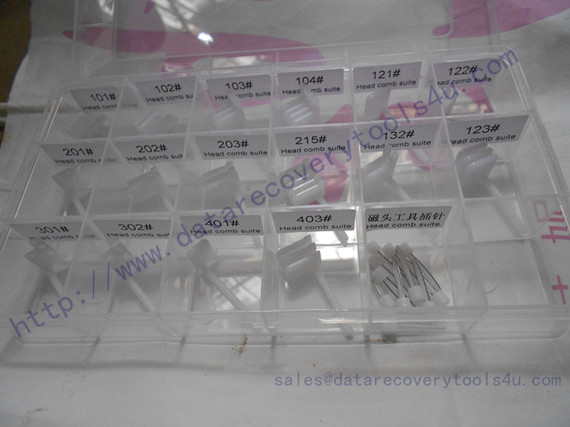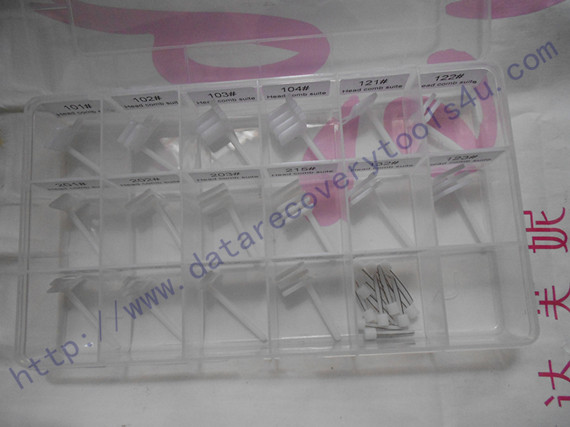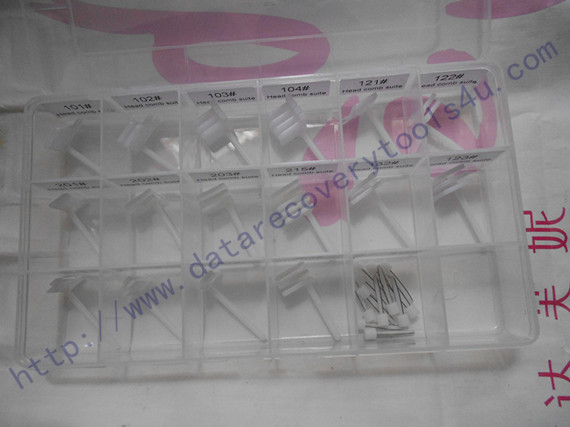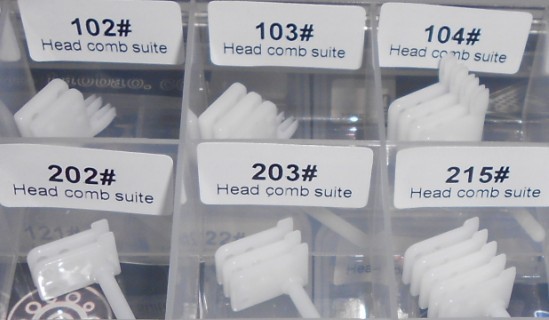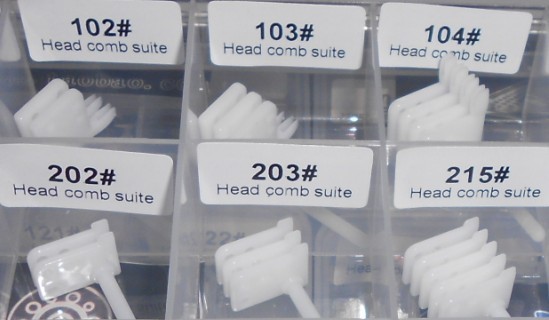 This hdd head replacement tool kit works greatly with the head and platter swap Pro and it can be considered as one hardware add-on to it. Clients usually buy the two tools together.
---
Head Replacement Tips and Case Studies(For users only):
1, WD Head Replacement Case Study;
2, Samsung Tested Patient HDD and Donor HDD for head replacement;
3,Western Digital and Seagate Tested Patient HDDs and Donor HDDs for head replacement;
4,Toshiba tested patient and donor HDDs for head replacement;
5, Platter Scratch Discussion & Tips;
6, Seagate HDD Models-Heads-Platters;
7, WD HDD Models-Platters-Heads.