Dolphin Data Lab Become PayPal Trusted Supplier Worldwide

Dolphin Data Lab has become the PayPal trusted supplier worldwide for some time and Dolphin team are placing more strict and professional data recovery products, services and solutions to Dolphin users worldwide.
Dolphin team work based on onw policy only: for dolphin users' success.
Dolphin Data Lab develops all data recovery tools according to the market calling, users can use the tools to fix the real cases and help dolphin users to earn money and reputation in data recovery field.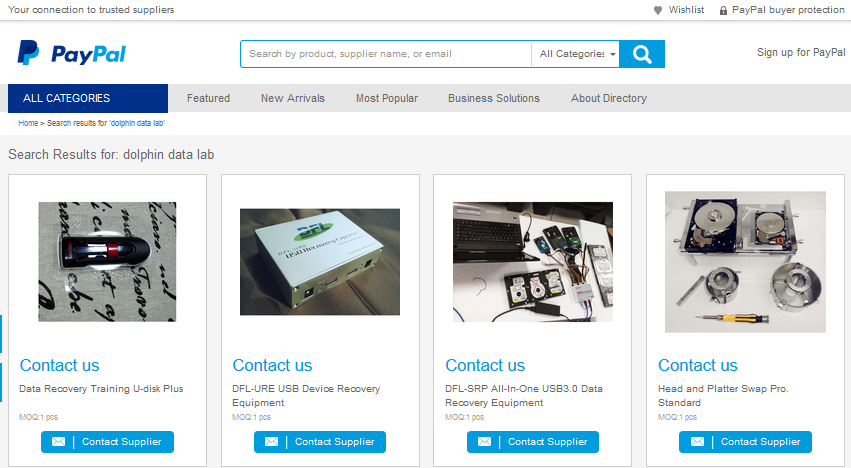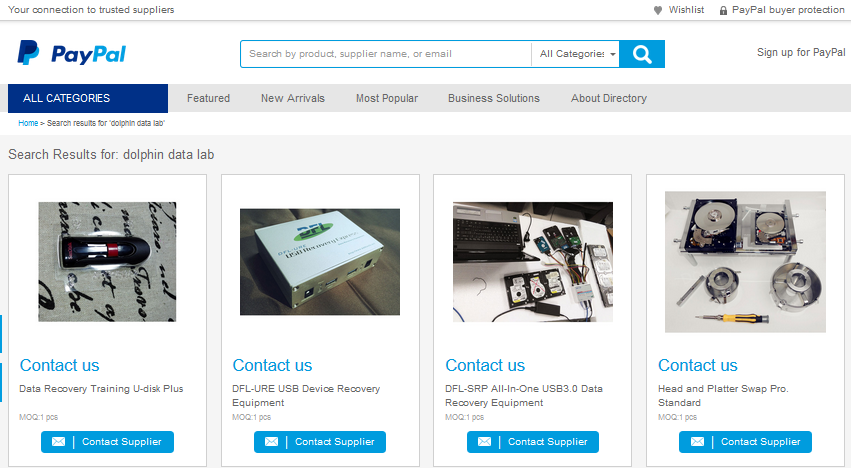 Dolphin Data Lab never sells for sales. Dolphin team always introduces the right data recovery solutions and tools to the right people according to the clients' business plan, budget, size of business, local market, etc. Dolphin team usually don't introduce our tools to those who are using our tools for single data recovery case except for highly sensitive data or organization requiring in-house self-only data recovery.
Dolphin Data Lab sells not only the independent data recovery tools, what is more on sales is complete data recovery solution, Dolphin team offer full support including tools' technique support, firmware, donor PCB and heads sourcing support and even market support.
Dolphin Data Lab always manage to deliver happy results to all users' questions and problems and cases and for years with PayPal, Dolphin has no complaints.
Dolphin team will work harder to make everything better and better and thank PayPal offering Dolphin Data Lab for such a great platform to display the company and its products.
About PayPal Supplier Direcyory
The PayPal Global Supplier Directory is designed to help PayPal merchants find overseas suppliers who are reliable and offer quality products at competitive rates. Use the directory to discover fresh inventory and connect with trusted suppliers who have a track record of dependability with PayPal.
Any question is welcome to sales@dolphindatalab.com or add Dolphin officiall Skype ID: dolphin.data.lab
https://www.dolphindatalab.com/wp-content/uploads/2016/03/paypal-trusted-supplier-dolphin-data-lab.jpg
220
707
Stanley Morgan
https://www.dolphindatalab.com/wp-content/uploads/2022/02/280_Dolphin-newest-logo.png
Stanley Morgan
2016-03-20 15:54:16
2016-03-20 15:57:12
Dolphin Data Lab Become PayPal Trusted Supplier Worldwide