DFL-DE Data Recovery Tool Disk Imaging By Selective Heads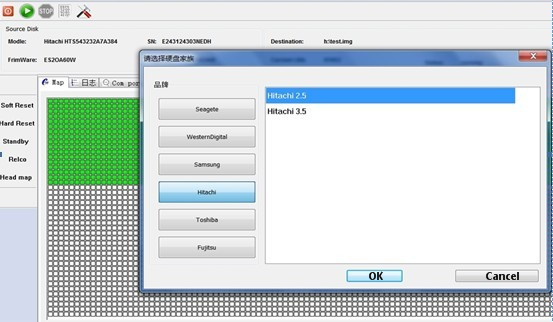 DFL-DE data recovery tool acts also as one great disk imaging tool and it offers one very powerful disk imaging feature-selective head imaging. This disk imaging feature helps a lot to handle patient hard drives with damaged heads.
R/W heads are very important HDD inside components  to work with the platters and have the data read or written in a logical way. When the heads' R/W capability is degraded or the heads are partially damaged, it is much more difficult or it takes much more time for the heads to read/write in the sectors and finally it's very risky that the patient heads get further damaged.
What is the best data recovery solution with these kind of patient hdds?
We can easily use DFL-DE selective head imaging option and configure easily to start imaging from the good heads only. After we get all the data using good heads, we can turn back to use the patient heads to image the bad sectors or bypassed sectors again both forward and reversely to make sure all data is maximally extracted.
DFL-DE selective head imaging supports perfect imaging from Seagate, Western Digital,  Samsung, Toshiba, Hitachi, Fujitsu and clients have full control how to image properly and fast and effectively from the patient drives.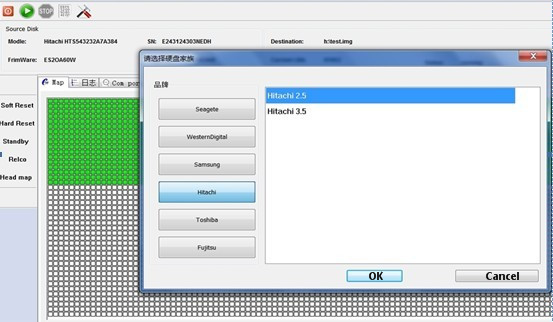 In some data recovery cases, it's very hard or time consuming to find one donor hdd or donor component to swap for data recovery success or you don't have a clean bench or clean room to swap, you will still say goodbye to the data and to your client; In some other data recovery cases, you find a donor and you have all clean room environment to perform the swap, but due to a special design of the hard drive, or a tiny mistake or improper design of the tools for this special drives or even you make a tiny mistake during the swap process, you get a stuck and lose the data permanently.
With DFL-DE selective head imaging feature, users are helped a lot to image the patient HDD with damaged heads in a more affordable and more successful method. Businesses can stay more competitive with more professional and reliable services at a more reasonable cost.
You can learn more about DFL-DE data recovery tool here or email us by sales@dolphindatalab.com.
https://www.dolphindatalab.com/wp-content/uploads/2012/07/selective-head-imaging.jpg
322
553
Stanley Morgan
https://www.dolphindatalab.com/wp-content/uploads/2022/02/280_Dolphin-newest-logo.png
Stanley Morgan
2012-07-31 15:23:37
2013-04-22 11:28:49
DFL-DE Data Recovery Tool Disk Imaging By Selective Heads