DFL-DE Review And Its Attractive Data Recovery Tool Features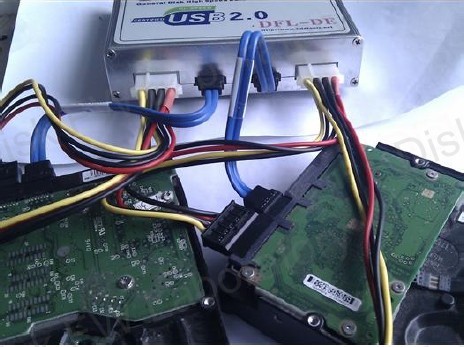 As for our DE, it has double ports, supporting all the major drives and the most important is able to image or recover data from patient drives with bad sectors or unstable heads stably and fast as it can be. DFL-DE is one 'Less but More' advanced data recovery tool. Users spend less time but more data, spend less money but more success, push less but more upgrades, ask for less but more support.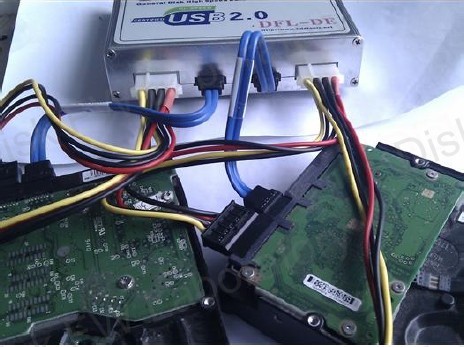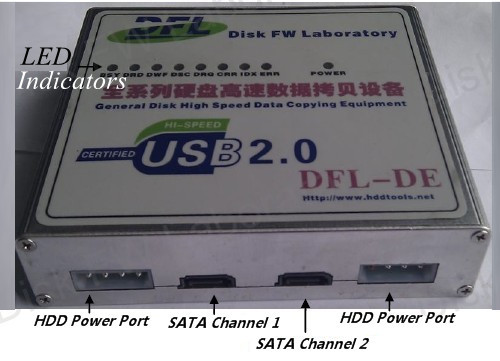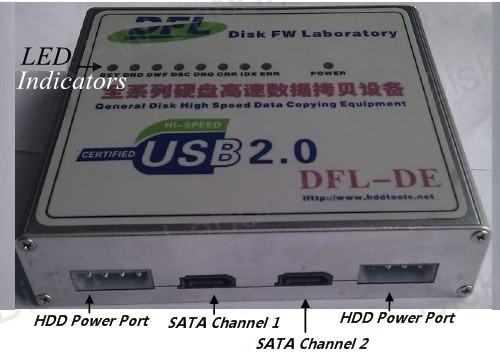 Friendly and Comprehensive Disk Imaging Options
You can handle two drives' image or recovery at the same time. You can image by selective heads, you can run forward or reverse imager, you can image to disk or image to file, you have full configuration and control to image the drive properly and differently according to its health status, You can use different UDMA or PIO mode to transfer the data, you can select and configure soft reset, hard reset, power reset and many other useful functions for image.
Above feature is for disk image and we will add many more functions into this image part in the coming upgrades. We offer very regular upgrades to this tool and it is to beat any other imaging tool.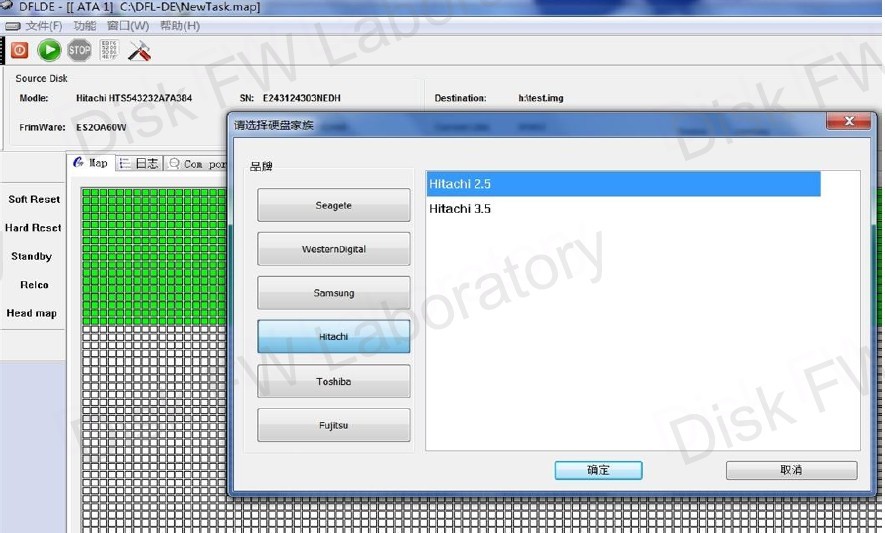 Powerful File Recovery Features
Besides imaging, we have one more important feature: File recovery.
In most situations, you don't need to use image at all, but you can use our powerful file recovery functions:
DE can scan lost partitions and list all the data out even if the partitions are corrupted or even if the MFT is damaged. DE can list the data and recover the data directly, other tools cannot do;
You can scan the partitions by sectors or by cylinders so that all possible data can be found and recovered;
You can scan the partition forward and backward to make sure all possible data is read out;
You can list the found partitions by manual section or automatically list all;
You can load the disk to PC with DE and you can very easily to extract your wanted files by making the disk one one portable disk of the PC
One Click Data Recovery Solution
Besides above two powerful image and file recovery functions, DE has automatic repair solutions to many hdd common failures and we will add more common failure one click fixing solutions, so far, we have integrated the following with it:
Seagate 7200.9 7200.10 LDR loading to fix the common Seagate failure (Cannot reach readiness status or cannot be initialized);
Seagate 7200.12 CC31 CC32 Busy Repair, no other tools can do this one so far; One click to repair and then able to image or recover the data;
WD NHPA solution;
WD ROYL Decryption solution supporting the new ROYL including PCB 1640, 1672 and 1698 Series.
WD Slow initialization solution.
We are dedicated to a more competitive and more efficient data recovery tool and hdd repair tool. You can check our WD hdd repair tool and will find we have many unique WD hdd repair functions too.
https://www.dolphindatalab.com/wp-content/uploads/2012/07/DFL-DE-3.jpg
347
464
Stanley Morgan
https://www.dolphindatalab.com/wp-content/uploads/2022/02/280_Dolphin-newest-logo.png
Stanley Morgan
2012-07-27 11:30:59
2013-04-22 11:28:50
DFL-DE Review And Its Attractive Data Recovery Tool Features