Dolphin Users' Unique Bigger Chance Of Data Recovery Success

Dolphin Data Lab starts recently online data recovery training courses teaching people who are new to data recovery field on how to have one clear data recovery field and start a data recovery business successfully.
Dolphin Data Lab has recorded the online data recovery training courses and will share with all Dolphin users.
This online data recovery training courses focus on the key elements to make a success in data recovery: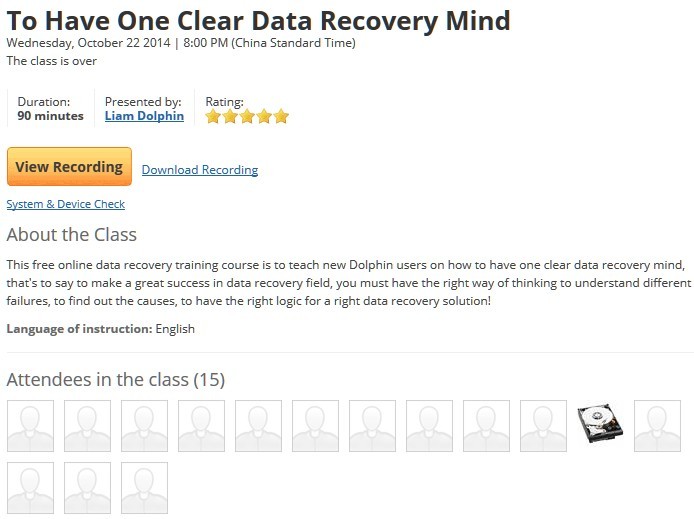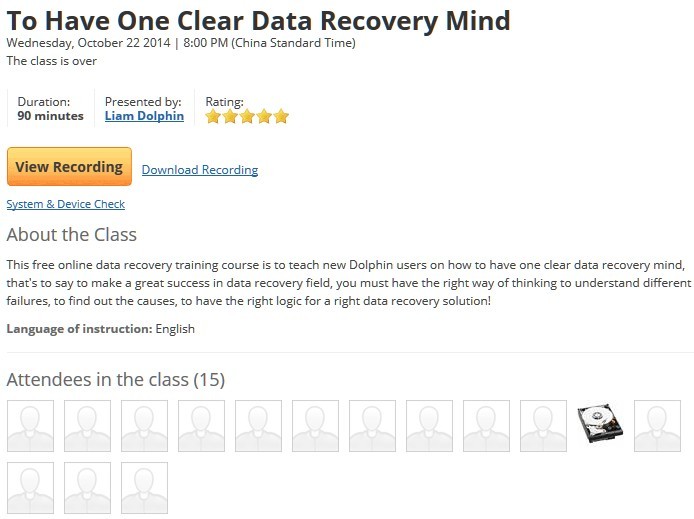 Physical factor, firmware factor and logical factor. Users will learn how to fix different cases using different tools, users can find out the secrets behind the failures and solutions.
Each professional engineer has one special data recovery PC(better with USB3.0), one special hardware donor (second drives, PCB, heads) station, one special technique document (case studies) archive, one special firmware archive and besides this, Dolphin Data Lab even teaches how to market users' data recovery services and get clients which is actually the most difficult and important part.
Dolphin Data Lab helps users on top-class tools, considerate technique support, in-time software upgrade and rich data recovery resources.
Dolphin Data Lab will share the online video data recovery training within our user only forum and users can download inside for free.
Any question is welcome or request to get the online video please email to sales@dolphindatalab.com.
https://www.dolphindatalab.com/wp-content/uploads/2014/10/how-to-succeed-in-data-recovery-field.jpg
220
707
Stanley Morgan
https://www.dolphindatalab.com/wp-content/uploads/2022/02/280_Dolphin-newest-logo.png
Stanley Morgan
2014-10-23 14:52:49
2014-10-23 14:59:42
Dolphin Users' Unique Bigger Chance Of Data Recovery Success