WD2500BEVT-60ZCT1 Undetected Capacity 0 HDD Data Recovery Steps

For WD hard drives which is undetected and capacity 0, it is not easy for common data recovery companies without professional firmware repair tools or it is impossible case for data recovery software solutions.
When the patient drive was powered on, the drive had no physical damage symptoms but when trying to detect the hard drive ID information, it failed and the hard drive model, SN, firmware version and SPT were not available and the capacity was 0.
After entering the DFL WD firmware repair program, users can find the firmware module list was listed there, by checking all the modules by ID, no damaged firmware modules were found.
When checking the firmware microcode and ROM microcode and they matched too.
Above firmware diagnosis tell the SA part was ok and therefore, users suspect the ROM had problem. DFL users can backup the firmware modules at this time and then enter the menu-ROM Operations>ROM Regeneration ROYL and then generate the original ROM and then write the generated ROM.
Power off and on, the drive will be perfectly detected and all data will be available for recovery.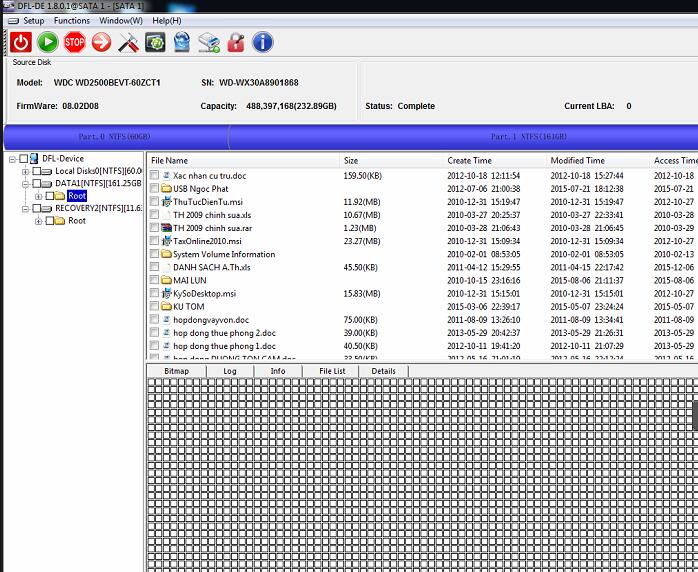 Any question is welcome to sales@dolphindatalab.com or add Dolphin Skype ID: dolphin.data.lab
https://www.dolphindatalab.com/wp-content/uploads/2018/08/WD2500BEVT-60ZCT1-Firmware-Repair-Data-Recovery-banner.jpg
220
707
Stanley Morgan
https://www.dolphindatalab.com/wp-content/uploads/2022/02/280_Dolphin-newest-logo.png
Stanley Morgan
2018-08-03 11:32:06
2018-08-03 11:32:48
WD2500BEVT-60ZCT1 Undetected Capacity 0 HDD Data Recovery Steps