2012 New HDD Repair Tool-Regenerate ATA Module-Easy Solution To ATA Damage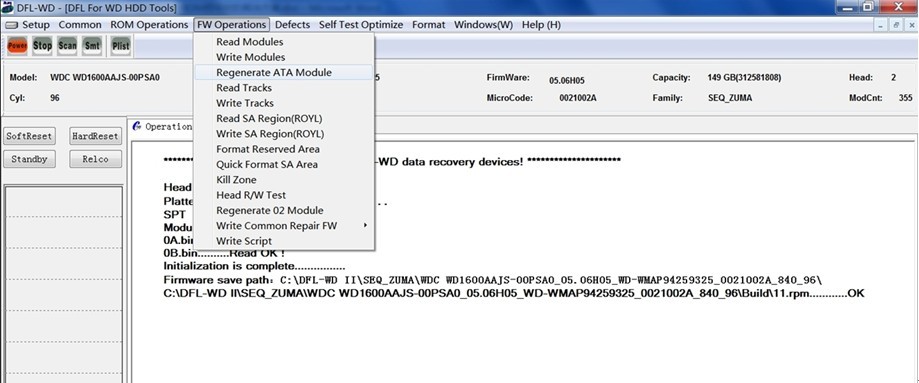 DFL-WDII is the latest and most professional WD hdd repair tool with many useful and innovative hdd repair functions helping users improve both their hdd repair efficiency and their WD HDD repair and data recovery success rate.
How To Fix and Restore Damaged WD HDD With Missing or inaccessible ATA module
If you're offering WD hdd repair and data recovery services to your clients, you must know receive many damaged WD hard drives whose ATA modules are damaged, missing or inaccessible. When we power on the PC, the HDD spins up and it will automatically try to access and read the ATA module, when it's read repeatedly on and on and the ATA module will get damaged or lost due to some unstable hdd running status or some read errors or even some unexpected errors and damage.
Once the WD HDD ATA module is damaged, the hard drives cannot be detected at all and if you don't have proper hdd repair tool, it's most possibly you lose the data. But now, Dolphin Data Lab has released DFL-WDII hdd repair tool, the new generation WD hdd repair tool with perfect solution to ATA missing or damage, that's to regenerate the ATA module, the most important, the regenerated ATA module is one donor and perfectly matched module which fits the original ROM well. All that users need to do is an simple click and users can repair and restore the ATA damaged WD drives in the shortest time.
If you're interested in this creative hdd repair tool, you can email to us by sales@dolphindatalab.com or get a free quote from our official website.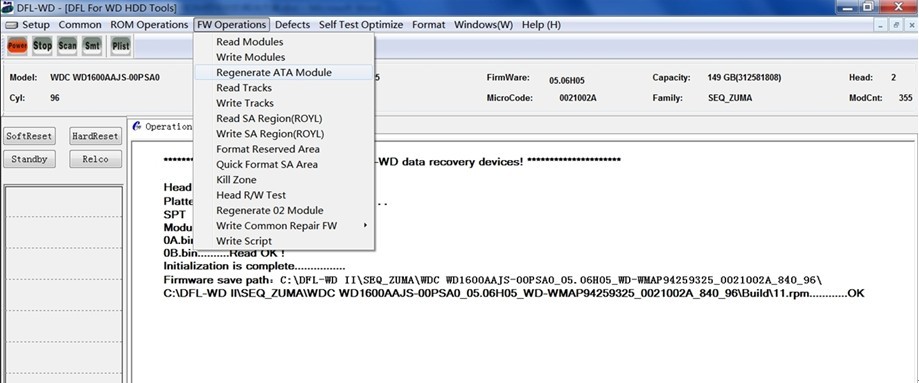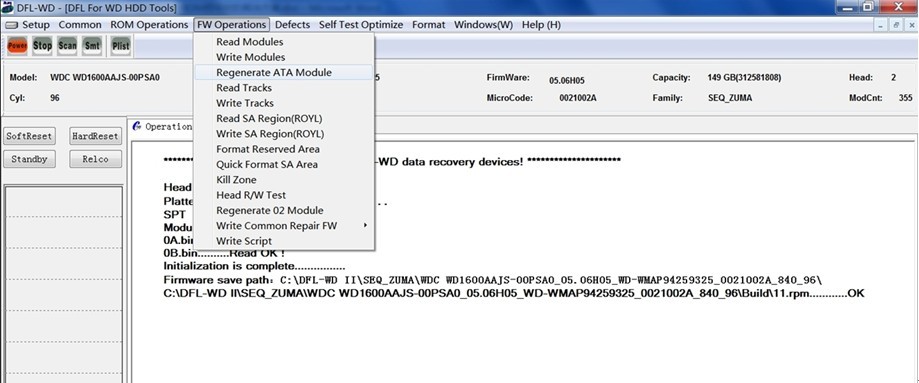 https://www.dolphindatalab.com/wp-content/uploads/2012/06/ATA-regeration-HDD-repair-solution.jpg
383
919
Stanley Morgan
https://www.dolphindatalab.com/wp-content/uploads/2022/02/280_Dolphin-newest-logo.png
Stanley Morgan
2012-06-15 14:25:43
2013-04-22 11:29:09
2012 New HDD Repair Tool-Regenerate ATA Module-Easy Solution To ATA Damage