Dolphin Head Office Data Recovery Training August-For German Users

Dolphin Data Lab has completed the advanced and practical data recovery training courses during August 10-14, 2015 in Chengdu, Sichuan, China 610100-Dolphin head office. This data recovery training course is specially arranged for German users on request.
This is actually one customized data recovery training course based on clients' knowledge background and clients' business plan. The German clients have already two units of DFL SRP USB3.o tool for hard drive refurbishing and now they are going to enter the data recovery field and therefore the German users requested an comprehensive data recovery training course on both hdd refurbishing and data recovery.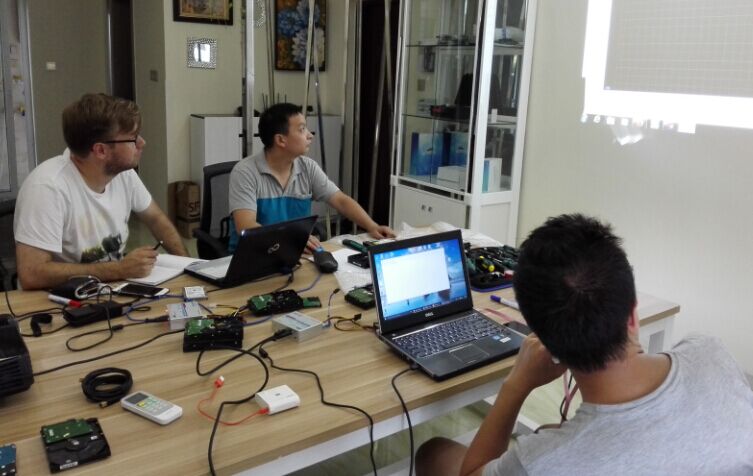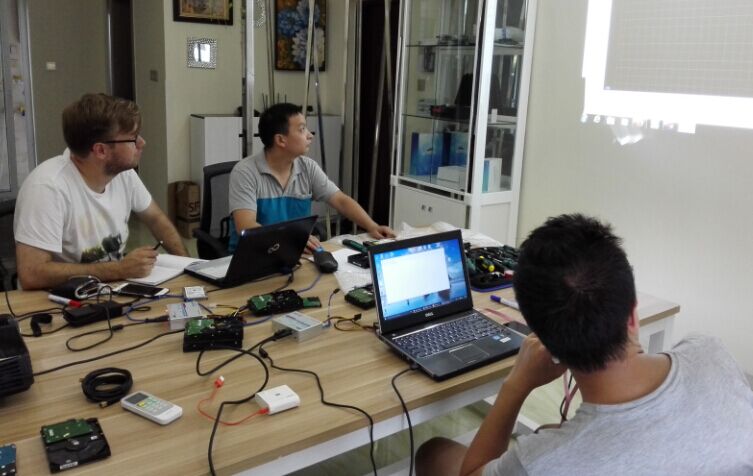 Dolphin arranged complete hard drive solutions for the German users and the most important is to offer them the opportunities to use the tools each day by threoies explaining, practice, methods explaining, practice, questions and answers. Users simply follow the instructions and live demos of the training engineers and use different tools by themselves.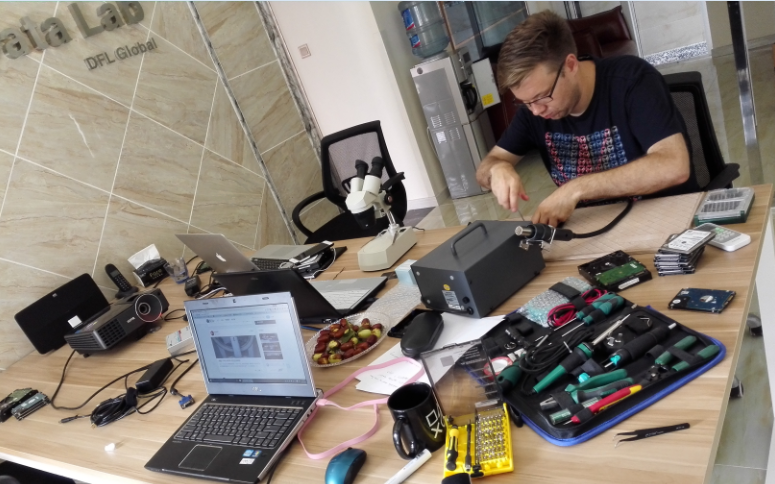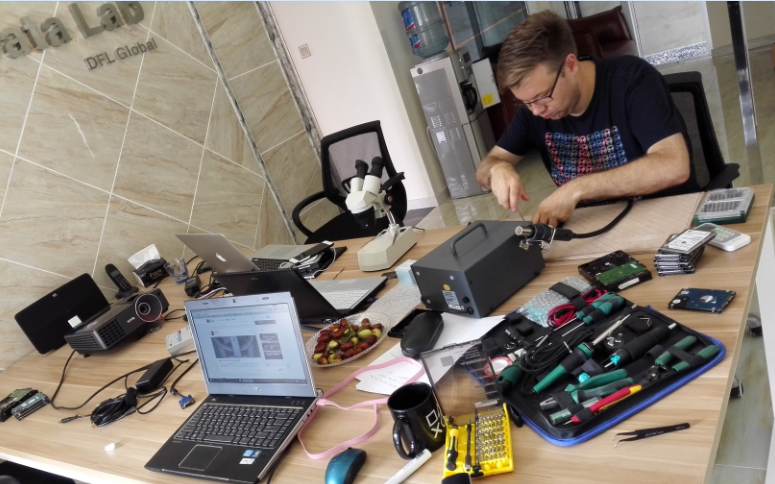 During the training courses, users learn how to refurbish different brands of  hard drives, especially WD and Seagate hard drives, how to use DFL SRP USB3.0 data recovery equipment to run disk image, selective head image, extract lost files, how to do ROM chip swap, how to swap heads, how to use the COM firmware resources, etc. Within 5 days, users can focus on the most important skills and have repeated practice on it and any questions or problems can be fixed in the first time.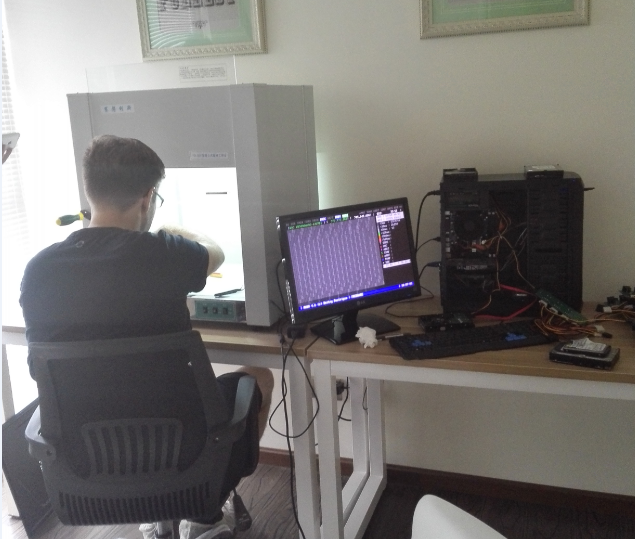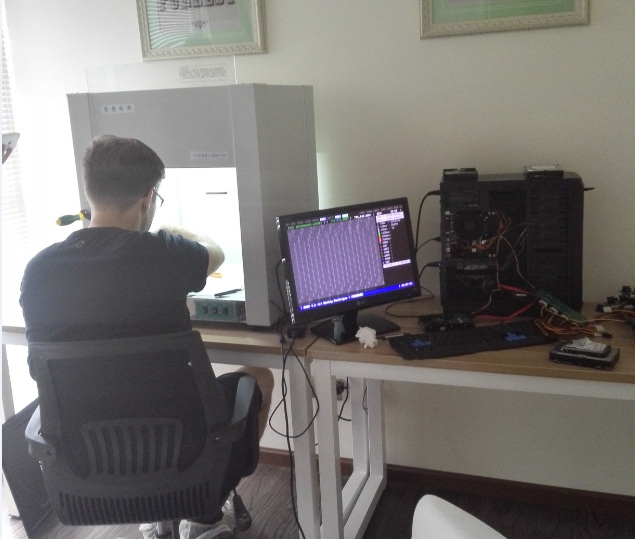 The German users also have brought some drives to practice on hard drive refurbishing and now users are able to refurbish multiple drives with DFL hdd refurbishing suite and common firmware resources.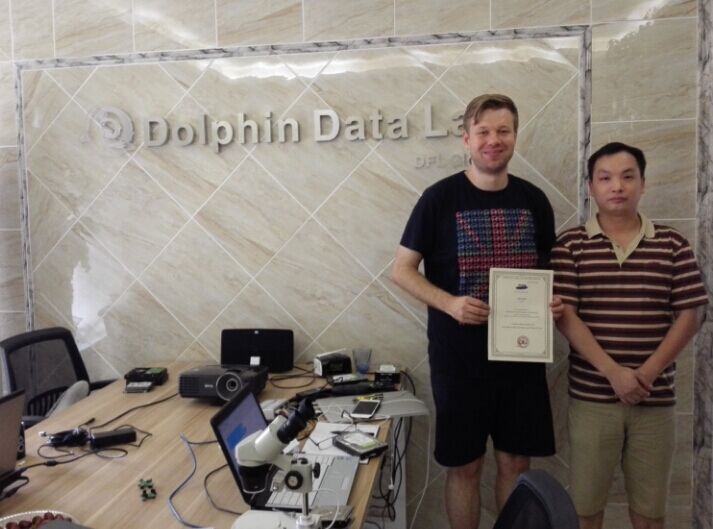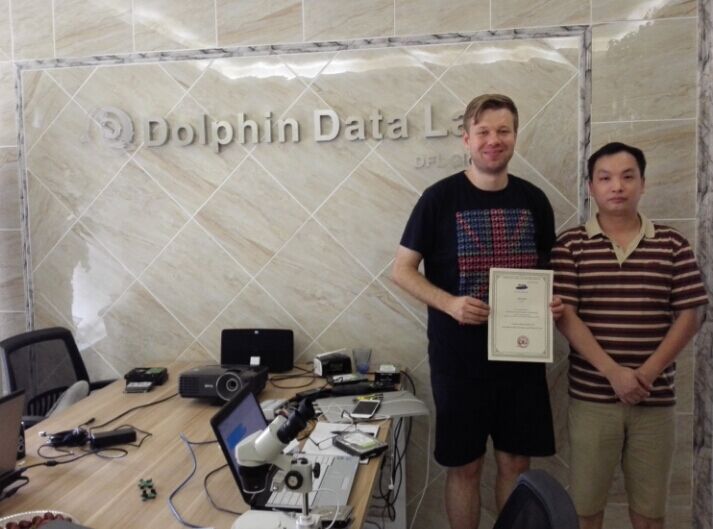 Dolphin Data Lab offers worry-free services to our users and arranged the airport pickup, hotel pickup, lunch, certificate and gifts and both users and Dolphin staffs have spent 5 happy and successful days.
If users are interested in Dolphin advanced data recovery training courses, please email to sales@dolphindatalab.com or add our skype by dolphin.data.lab
https://www.dolphindatalab.com/wp-content/uploads/2015/08/dfl-chengdu-data-recovery-training.jpg
220
707
Stanley Morgan
https://www.dolphindatalab.com/wp-content/uploads/2022/02/280_Dolphin-newest-logo.png
Stanley Morgan
2015-08-17 17:12:07
2015-08-17 17:12:57
Dolphin Head Office Data Recovery Training August-For German Users