Unique HDD Repair Fix To Hitachi HGST Z5k500 HCC545050A7 From DVR, Cable TV

Dolphin Data Lab has recently received many enquiries from clients worldwide, especially Brazil on how to fix the damaged drives of Hitachi HGST Z5k500 HCC545050A7 From DVR, Cable TV, etc, for example, Box dvr  Sagemcom Rstih89-500.
Many big companies are selling such kind of drives as crap at very low cost because these drives are locked and cannot be used normally in the pc at all, users cannot format, cannot do anything on the drive until users find a way to unlock it.
Unfortunately this is not common ATA password but kind of encrption connected with the DVR or other similar storage medias holding these drives, they can be detected normally within those storage medias but not normally running when leaving them.
When connecting this kind of drives to DFL Hitachi firmware repair tool, it can be detected normally and reach ready status: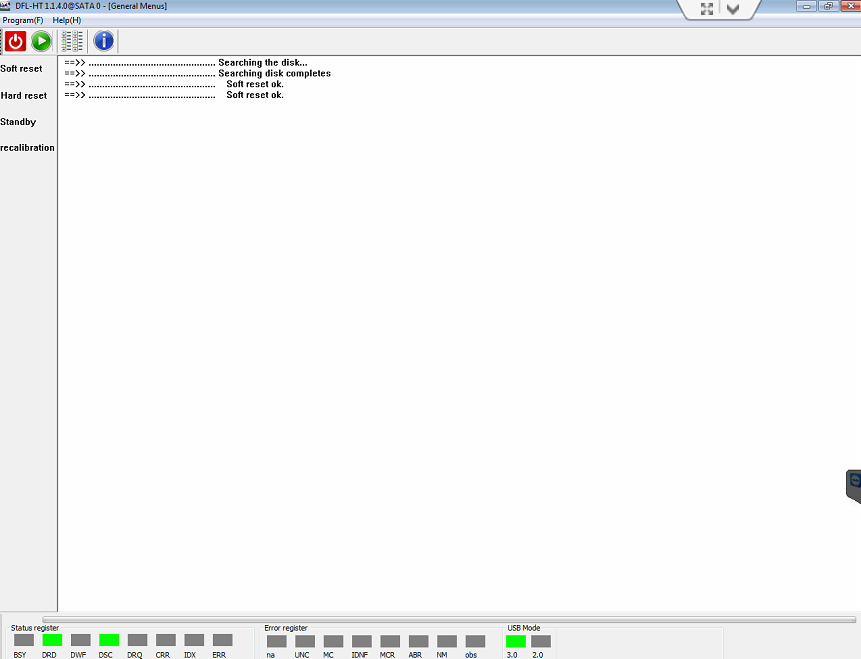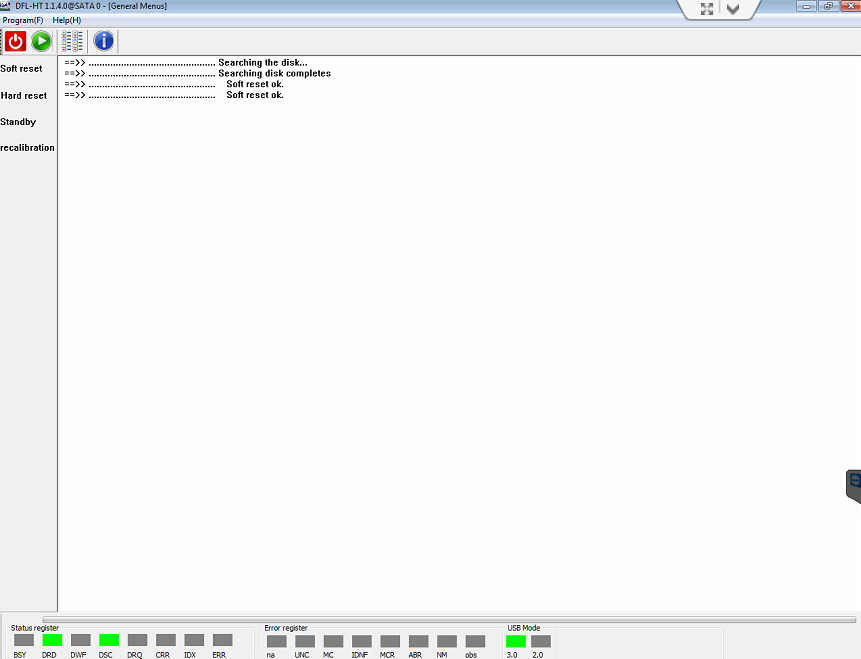 When clicking auto get details, all HDD ID info is read and displayed: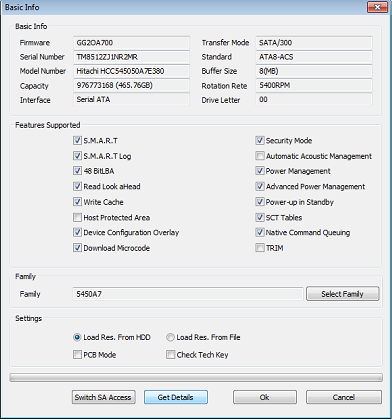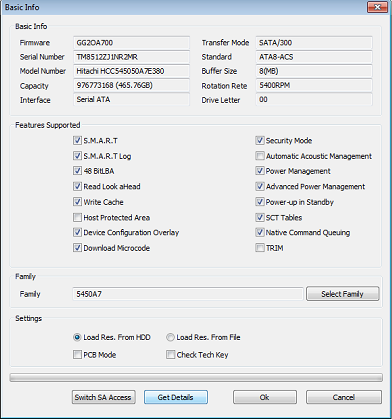 When trying to scan the hard drives, it's full of bad sectors, very similar with the ATA password symptom but the program didn't detect and inform users of any password hint, that's to say, no ata password is set.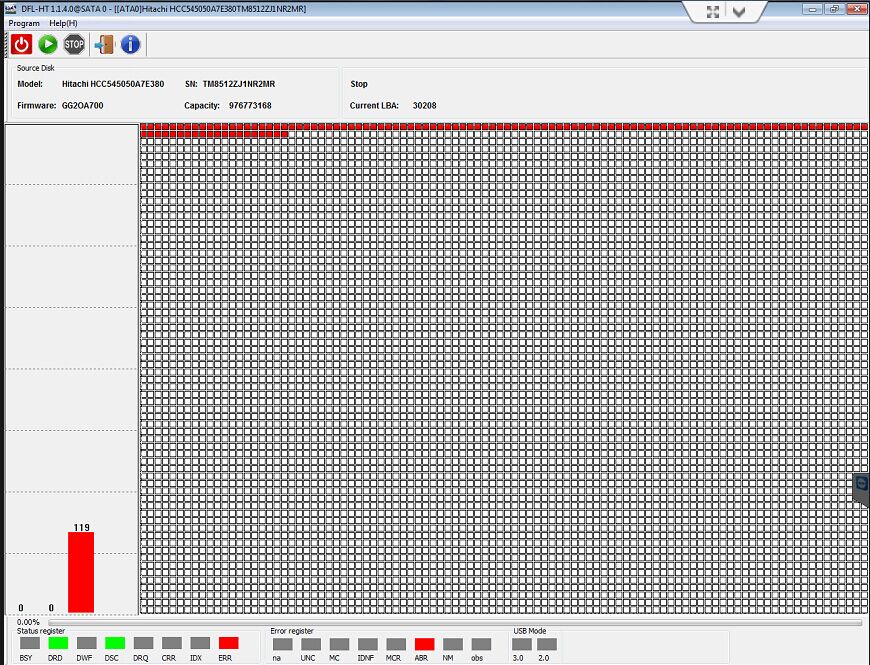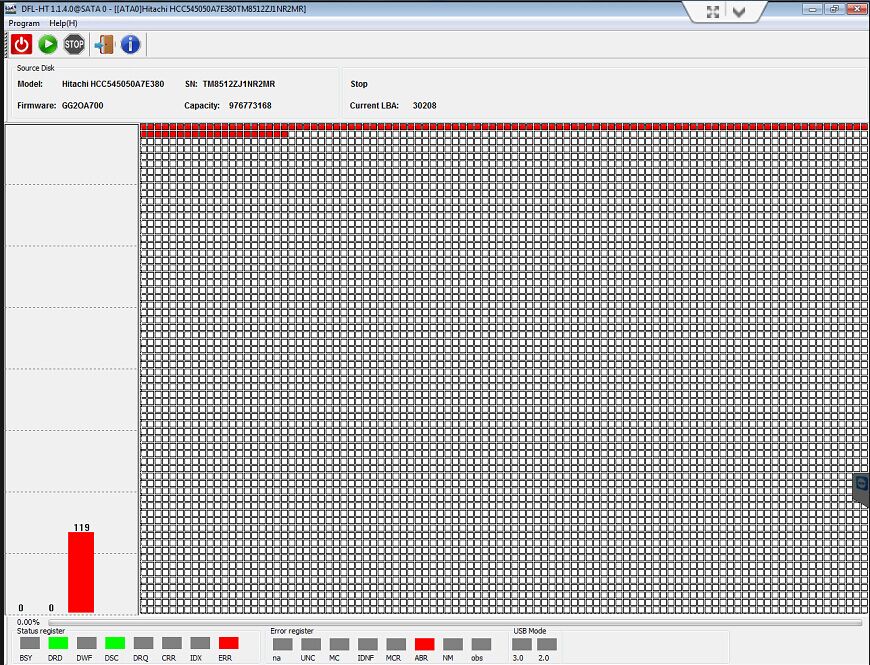 When entering the program and the program failed to read the NVRAM: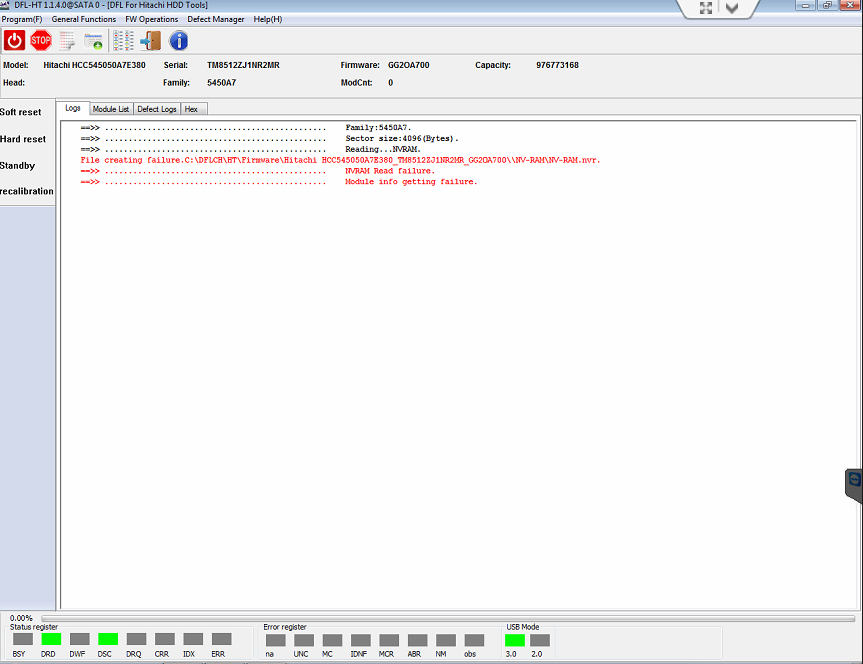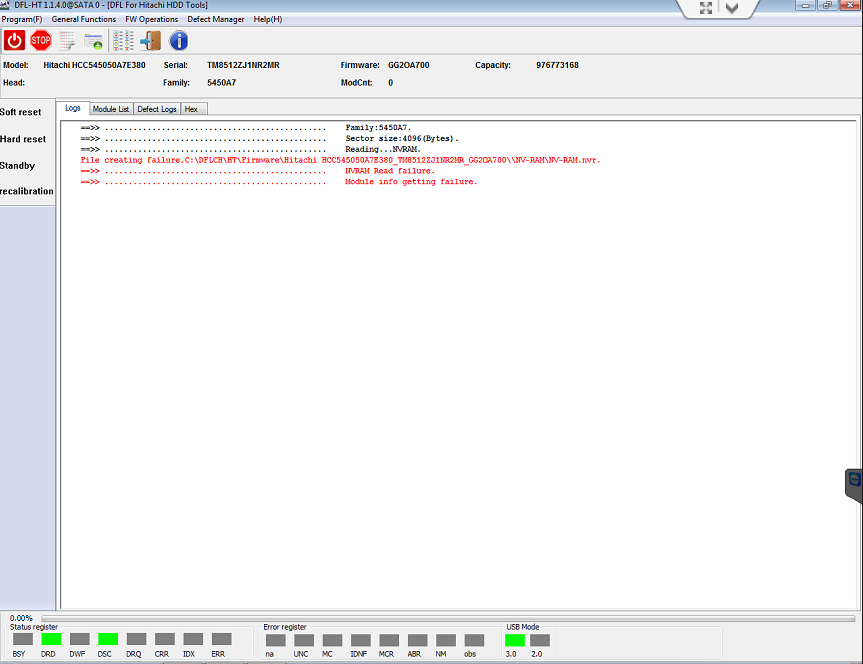 When trying to access to the SA and read modules, the SA is locked too, and the module list is empty, no firmware modules can be read.
After one of our users in Brazil shipped two patient drives with above failure symptom, Dolphin engineer worked hard and found the solution within two days and then we are adding to our DFL Hitachi firmware repair tool. Users can easily fix above special encryption problem and get the drive working normally.
Any more question is welcome to sales@dolphindatalab.com or add our official skype ID: dolphin.data.lab
https://www.dolphindatalab.com/wp-content/uploads/2015/06/dfl-unique-solution-to-Hitachi-HGST-Z5k500-HCC545050A7.jpg
220
707
Stanley Morgan
https://www.dolphindatalab.com/wp-content/uploads/2022/02/280_Dolphin-newest-logo.png
Stanley Morgan
2015-06-16 16:11:14
2015-06-16 16:11:14
Unique HDD Repair Fix To Hitachi HGST Z5k500 HCC545050A7 From DVR, Cable TV