DFL-WD II HDD Repair Tool Restores Undetected WD PCB 1640 HDDs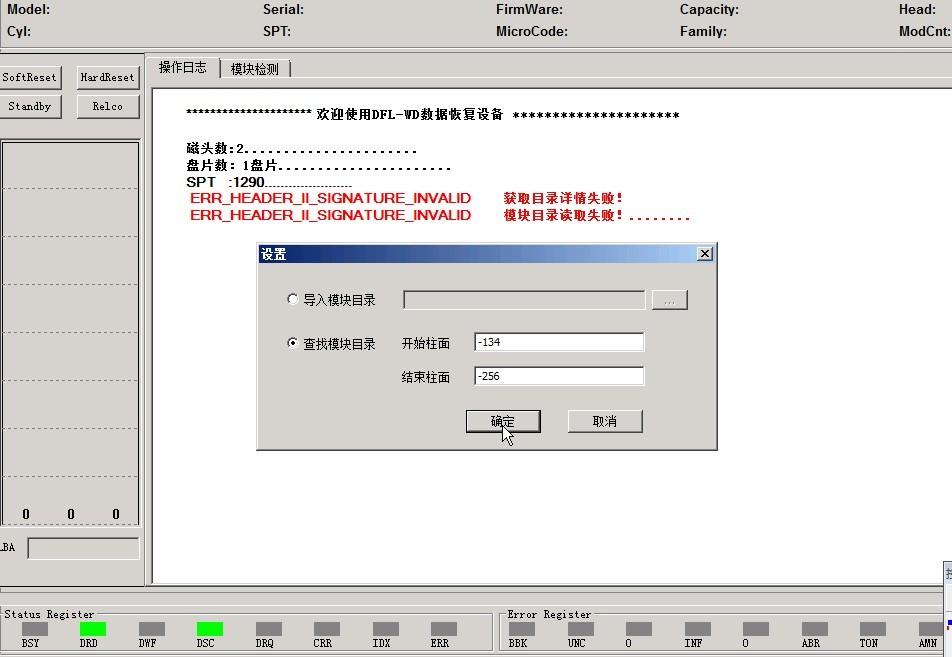 This case study is to introduce one important function-DIR start address editing and one of our powerful new functions in the coming upgrade which help to fix the undetected WD HDD so that users can move forward for further hdd repair and data recovery.
This case study is offered by one Chinese engineer who uses our DFL-WDII tool and therefore, the screenshots are screenshots of Chinese but enough to explain the process and steps.(We have full English-version tools with well written documents, user manuals and case studies)
HDD ID:




Enter the DFL-WDII hdd repair program and power on the HDD;
Select Normal Mode and click Auto get details;
From above screenshot, we can obviously see the hdd ID is not detected and SPT value is not detected too.
At this time, it's necessary to load module 11(within normal mode), luckily the HDD was ready, if the hdd was busy, it's necessary to set jumpers and enter kernel mode for further repair (within kernel mode, it doesn't work for PCB1640 to load module 11 in kernel mode).
Click Ok and enter the program operation interface;
Select the firmware module directory;
The HDD was not detected and the program offered the users new options to search the module directory automatically as below:
The module directory was found by the auto search function (users can import a donor module directory too) so that users can enter the program and operate in the SA area.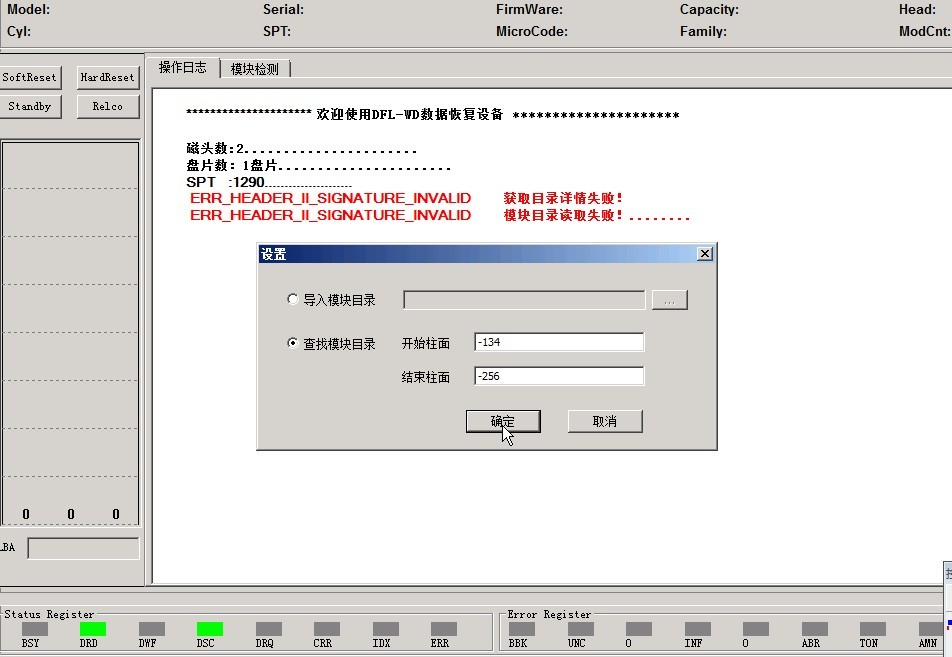 Next is to test the modules by clicking module checking;
Test all modules by ABA and order the modules by module ID;
And within the screenshot above, we can see the starting sector of module 01 is 156333
Go to menu 'ROM Operations', select 'DIR Start Address Editing';
Next was to edit the DIR starting address as 156333;
Click ok to write the new address to the HDD.
Close the current interface, power off and power on.
Auto Get Details was run successfully, HDD was detected normally and real-time logs display everything was run normally too. Until now, the hdd was restored successfully and users can move forward to do data recovery!
For full case study in pdf format with detailed screenshots, users can download from our official user-only data recovery forums or email to sales@dolphindatalab.com.
For the highest hdd repair and data recovery success rate, cheers!!! 
https://www.dolphindatalab.com/wp-content/uploads/2012/10/Module-Directory-Generation-Searching.jpg
657
952
Stanley Morgan
https://www.dolphindatalab.com/wp-content/uploads/2022/02/280_Dolphin-newest-logo.png
Stanley Morgan
2012-10-20 08:43:45
2013-04-22 11:28:48
DFL-WD II HDD Repair Tool Restores Undetected WD PCB 1640 HDDs