DFL-WDII Maximizes WD HDD Repair Success Rate Due To ID Module Damage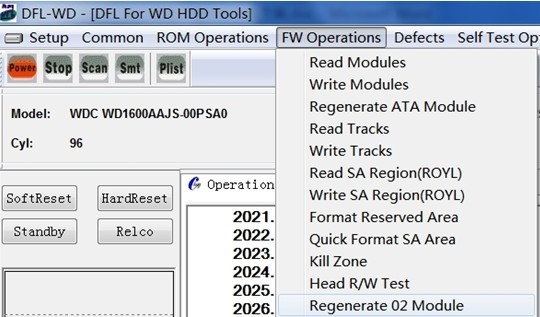 DFL-WDII HDD Firmware Repair Tool is able to regenerate the original Module 02 and helps to fix the damaged WD drives with module 02/ID module damage or missing.
WD HDD Mod.02 Overview
WD HDD firmware module 02 is also called the ID module which is one very important firmware module of WD hard drives. This module records the HDD ID, Capacity information and other important HDD configuration data. When Module 02 is damaged or missing, the hard drive cannot read the ID and cannot detect and display the right HDD capacity and at this time, the data is not readable at all either.
Fixing Mod.02
Before you can use DFL-WDII hdd repair tool, you are required by other hdd repair tools to find a donor ID module and write back to the original one. Even if you can do this one, the hdd repair success rate is not ideal because each ID module can be different, a minor difference may cause the failure.
But now, you save all time and efforts to search for a donor ID module and all you need to do is to Click \'Regenerate 02 Module'and then you get it and have the damaged wd hdd fixed with this problem.
If you're interested in learning more about this hdd repair feature or interested in a purchase of this hdd repair tool, you can go here: http://www.dolphindatalab.com/product/new-wd-firmware-repair-hardware-dfl-wdii/ or email us by sales@dolphindatalab.com.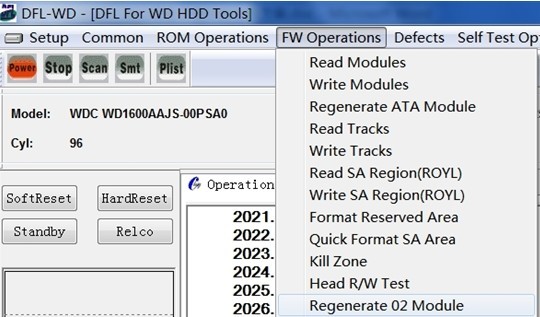 https://www.dolphindatalab.com/wp-content/uploads/2012/06/WD-HDD-ID-Module-Regeneration.jpg
317
540
Stanley Morgan
https://www.dolphindatalab.com/wp-content/uploads/2022/02/280_Dolphin-newest-logo.png
Stanley Morgan
2012-06-25 10:58:40
2013-04-22 11:29:09
DFL-WDII Maximizes WD HDD Repair Success Rate Due To ID Module Damage