Perfect HDD Repair Solution To WD HDD P-list Damage by DFL-WDII HDD Repair Tool

DFL-WDII hdd repair tools has integrated one greatly working hdd repair solution to WD Hard drives with p-list damage and this hdd repair solution will absolutely help data recovery engineers enhance their hdd repair and data recovery success rate.
Learn More About P-list
P-list is one of the hard drive defects lists and the other one is G-list. Bad sectors encountered during post-manufacture testing are contained within this defect table known as the P-list ("permanent" or "primary" defect table). P-list sectors have no effect on drive access speed as they are automatically omitted by the drive electronics. P-list table is one very important and primary defect table and it contains all the bad sectors during the manufacturing process and with this defect table in good status, the HDD runs smoothly without the interruption of bad sectors.
In case the P-list is damaged, there will be irregular bad sectors distributing the HDD and mostly, the data area cannot be accessed thereafter. Users cannot read the data or even if the data can be read and copied, and there is still a lot of omissions of the data.
How To Repair WD Hard Drives With Damaged P-list
DFL-WDII has integrated one very powerful hdd repair function, that is to regenerate the original P-list, all you need to do is to press one single button and then you're able to access the data area by the generated P-list.
DFL-WDII has also many other useful, effective and new hdd repair features, once you have DFL-WDII, it is enough for you and one-stop for you for WD hdd repair and data recovery. You don't need any other hdd repair tools any more and you save your cost and time. Many big data recovery companies has chosen to keep multiple units of DFL-WDII in hand for their data recovery needs.
Contact Us
If you are interested in DFL-WDII hdd firmware repair tool, you can please email to us at sales@dolphindatalab.com or get a free quote here.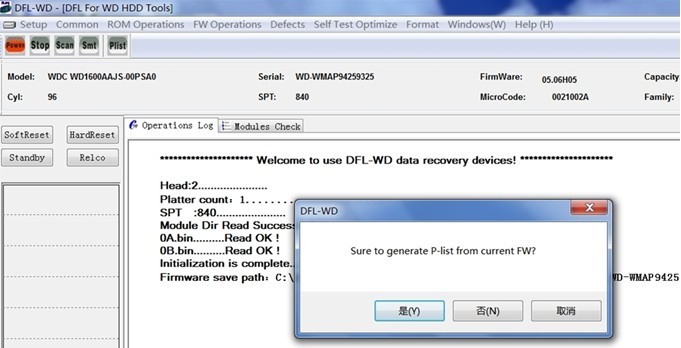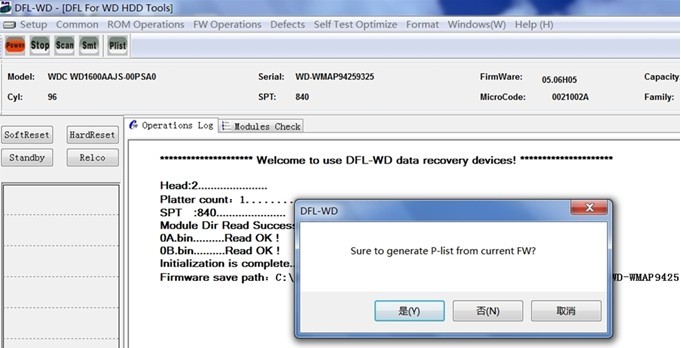 https://www.dolphindatalab.com/wp-content/uploads/2012/06/dfl-wd-hdd-repair-tool-fixing-plist-damage.jpg
276
843
Stanley Morgan
https://www.dolphindatalab.com/wp-content/uploads/2022/02/280_Dolphin-newest-logo.png
Stanley Morgan
2012-06-18 10:47:03
2013-04-22 11:29:09
Perfect HDD Repair Solution To WD HDD P-list Damage by DFL-WDII HDD Repair Tool