Upgrade Is The Soul Of Data Recovery Tools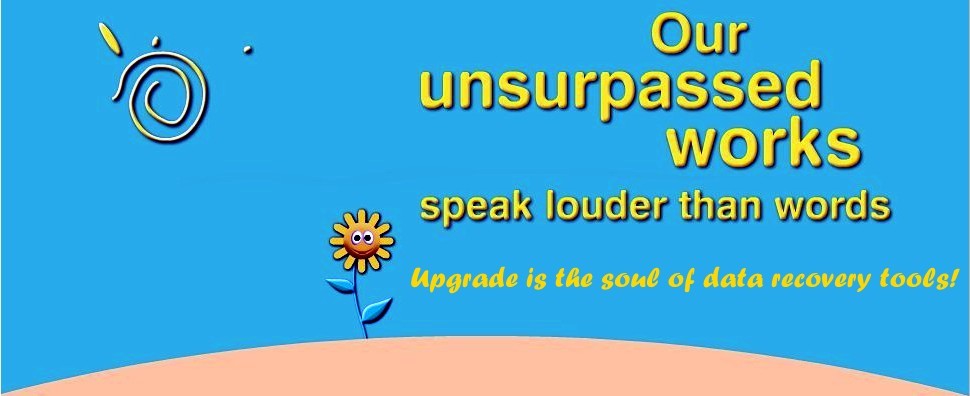 Can anyone imagine if one hdd repair or data recovery tool is designed and sold without proper and in-time upgrade?
As we all learn hdd repair and data recovery tools are used for repairing the damaged storage devices and recovering the lost valuable data.This can be used personally to recover the lost family pictures, or used in house for enterprises to get important company data, or used by law enforcement agencies and forensic departments to get effective proofs to be presented in the court, or used commercially by pc repair and data recovery companies.Not any one of them is willing to accept a tool which fail to achieve a success due to lack of upgrade.
On the other side, the storage devices like hard drives, ssd, flash drives have more frequent changes within their inner design,codes and algorithms to store more data and more and more manufacturers are paying attention to the security control and therefore, it becomes more complicated than before to repair and recover one damaged storage device. It's a must the data recovery tools will catch up with these new changes and get upgraded to fix these devices and recover lost data from them.
Besides,people are using these new devices of different sizes in different places for different purposes and therefore each data recovery case is different we may receive and the data recovery tools must keep being upgraded with new data recovery and repairing technologies and solutions to deal with more and more new cases.
Here at Dolphin Data Lab, we deeply understand 'Upgrade is the soul of data recovery tools' and it's also the soul of our company. We upgrade all our data recovery tools regularly or urgently to fix some urgent bug or some urgent common cases. We upgrade ourselves including our technical sales staffs to answer questions more professionally, upgrade our support engineers to be more productive in helping clients' cases, upgrade our developing engineers to offer better functions and more new professional tools. Upgrade, that's our life!
We just released our newest upgrade to our DFL-WDII hdd firmware repair tool and is now focusing on the upgrade of DFL-DE data recovery tool and is going to release the new upgrade soon, all existing users can download these new upgrade from our user-only forums for free.
From Dolphin Data Lab, what you get are not dead data recovery tools, but something which will grow up and grow stronger; what you get are not only tools, but real friends who care about your success and your needs.
Any friend or user is welcome to learn more about our data recovery tools here or email to sales@dolphindatalab.com to get more information.
https://www.dolphindatalab.com/wp-content/uploads/2011/10/dolphin-data-lab.jpg
396
970
Stanley Morgan
https://www.dolphindatalab.com/wp-content/uploads/2022/02/280_Dolphin-newest-logo.png
Stanley Morgan
2012-11-28 14:08:53
2013-04-22 11:28:29
Upgrade Is The Soul Of Data Recovery Tools