DFL-WD II HDD Repair Tool Helps To Repair and Recover WD USB HDDs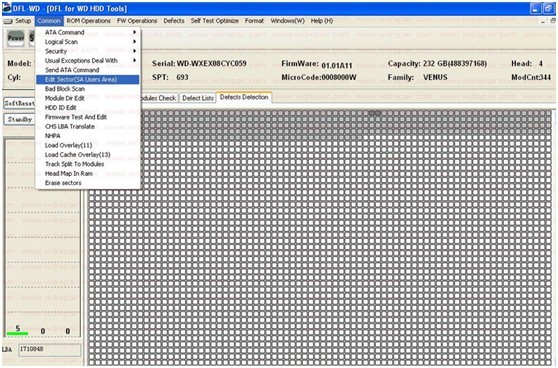 DFL-WD II hdd repair tool offers the users options to repair WD USB hard disk drives.
This article gives you the general idea of what functions are available with USB hdds.
DFL-WDII offers two channels: ATA and USB channel. For WD USB HDDs, users need to select USB channel. For USB hdds which can be detected and become ready in DFL-WDII, for WD USB hdds which have had PCB swap from USB interface to SATA interface or which have been converted from USB interface to SATA interface.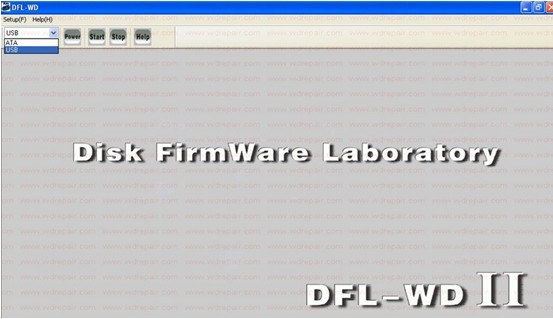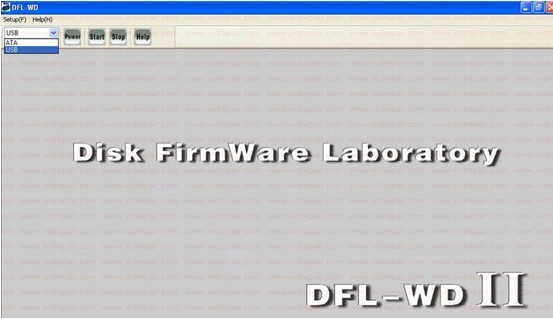 Next users need to select the working mode and hdd families of the connected USB hdd: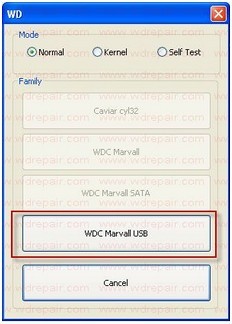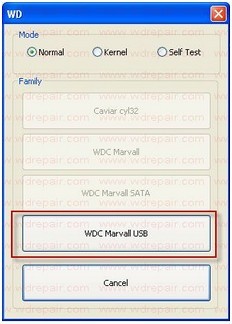 The DFL-WDII program detects the USB hdd connecting to PC: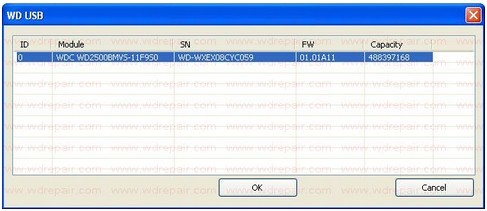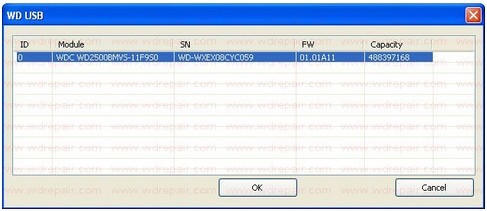 The program detects the USB hdd ID details: Venus, 2.5" laptop HDD.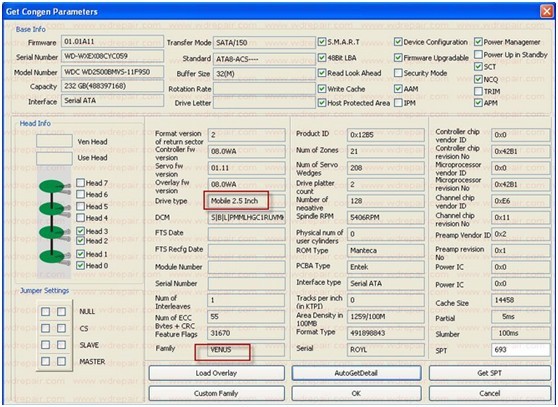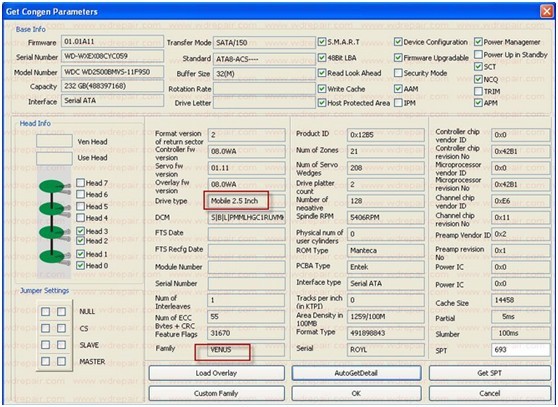 Users can use the functions under common menu: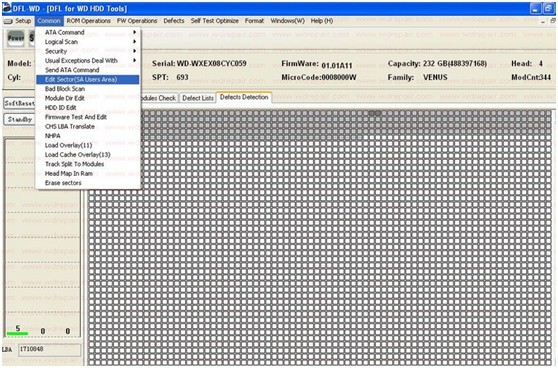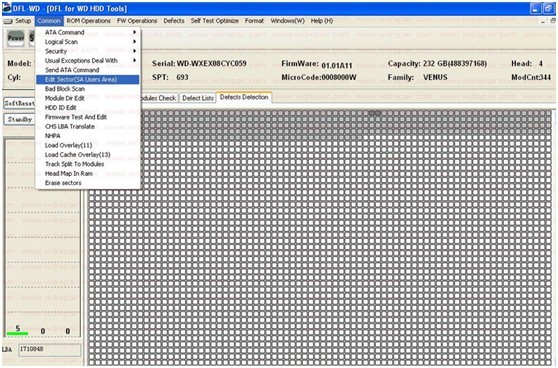 Users can operate on the USB HDD ROM with: Read ROM, read rom modules, write ROM, head map edit/depop, module 47 recovery, ROM regeneration, etc like following: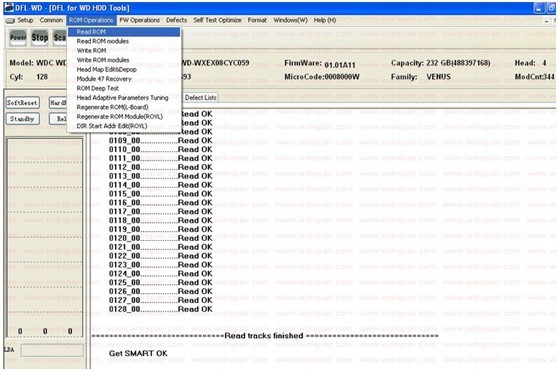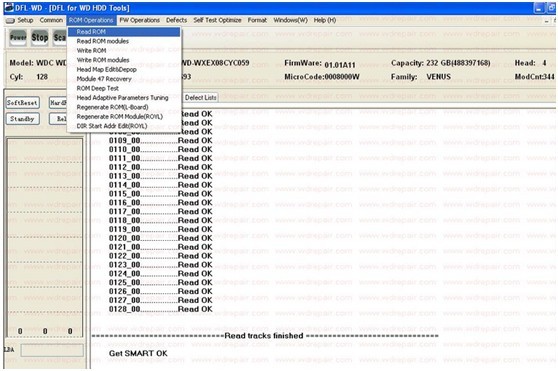 Users can also operate on the SA modules: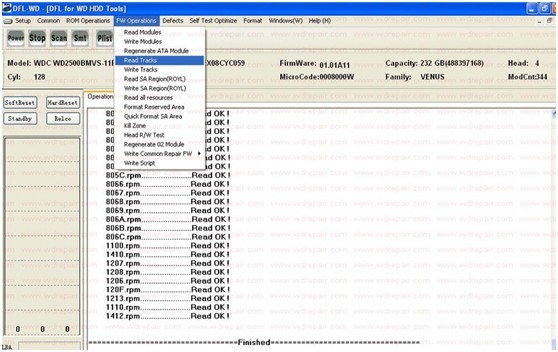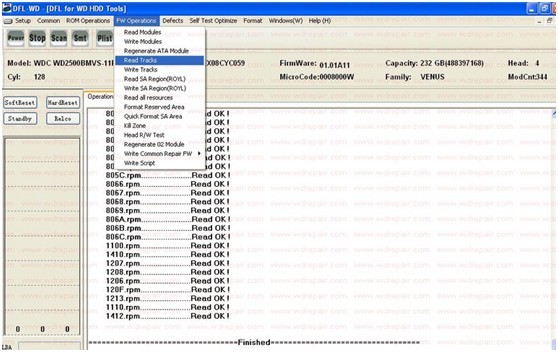 Users can scan the USB HDD: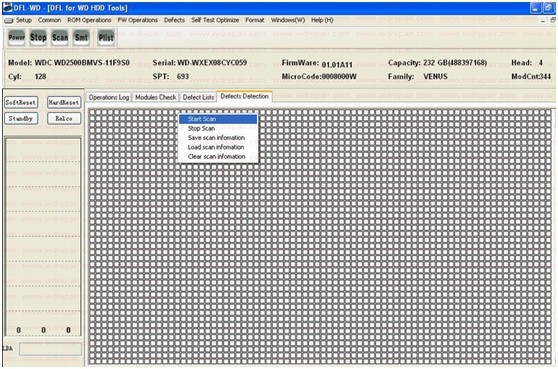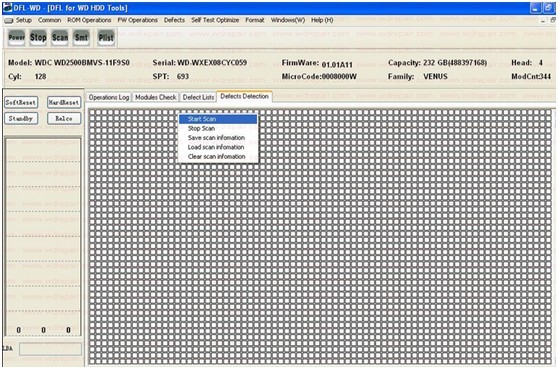 Users can also use the format options offered by DFL-WD II: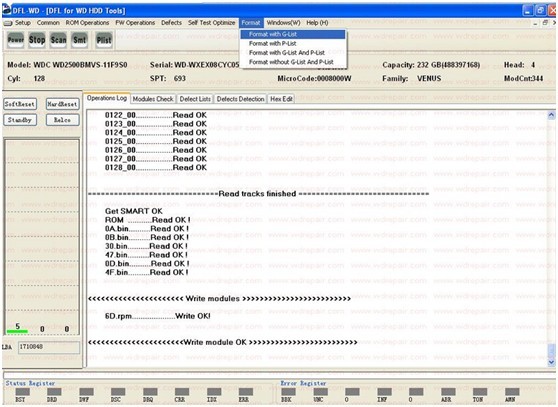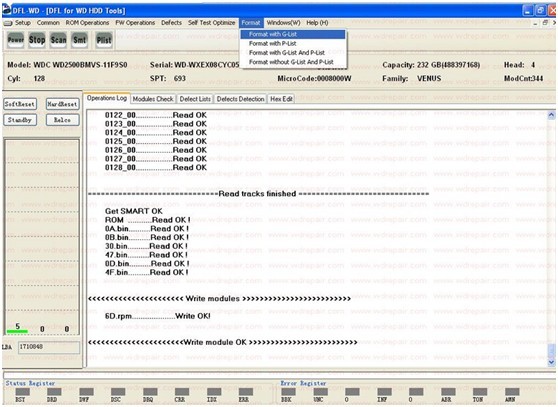 When the firmware failure is fixed and WD USB hdds are restored, users can use DFL-DE data recovery tools to image the hdd or scan the lost files and recover them selectively.
https://www.dolphindatalab.com/wp-content/uploads/2013/02/wd-usb-repair-5.jpg
368
558
Stanley Morgan
https://www.dolphindatalab.com/wp-content/uploads/2022/02/280_Dolphin-newest-logo.png
Stanley Morgan
2013-02-08 14:49:04
2013-04-22 11:28:28
DFL-WD II HDD Repair Tool Helps To Repair and Recover WD USB HDDs