Undetected WD USB My Passport Hard Drive Data Recovery

Undetected WD USB my passport hard drive recovery is very common data recovery case appearing in many data recovery labs. To recover lost data from USB hard drives, DFL-URE is the ideal data recovery equipment for easy recovery.
This is one WD USB hard drive-My Passport data recovery case study shared by one Australia Dolphin user.When the Dolphin user connected this WD mypassport usb hard drive, the drive cannot be detected in the PC and cannot even be listed under the disk drives within Device manager.
The end user brought this USB hard drive to our Australian Dolphin user. The Dolphin engineer made one initial basic diagnosing to the hard drive and then learnt the drive doesn't have physical failure and then connected the undetected USB hard drive to the DFL-URE USB3.0 data recovery equipment, the drive HDD ID couldn't be read successfully either.
The Australia Dolphin user tried to enter the file extraction interface and tried to list the partitions and folders and files, amazingly, all the folders and files are listed, only some small read errors which didn't affect the data recovery of the wanted data.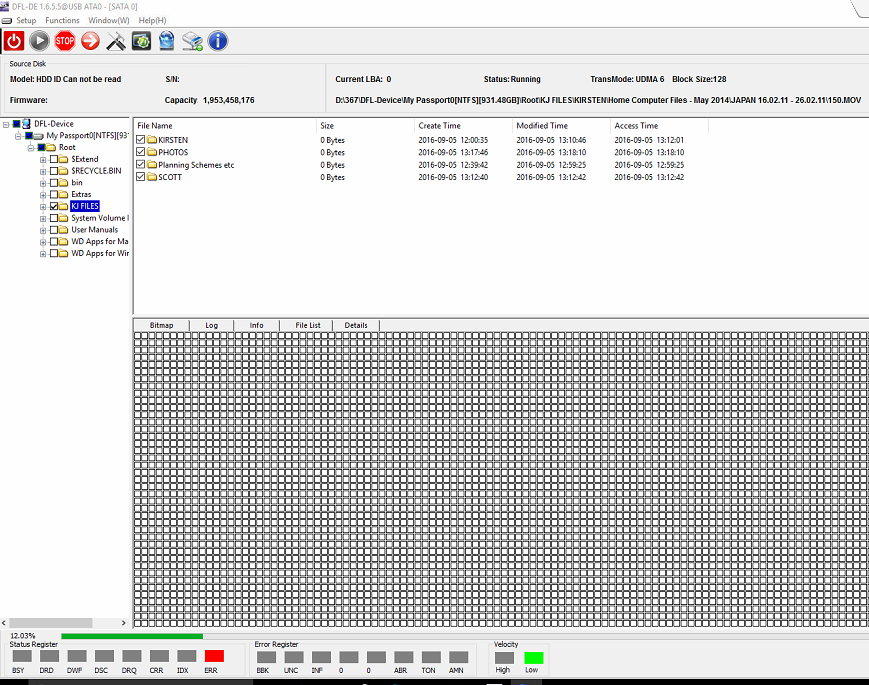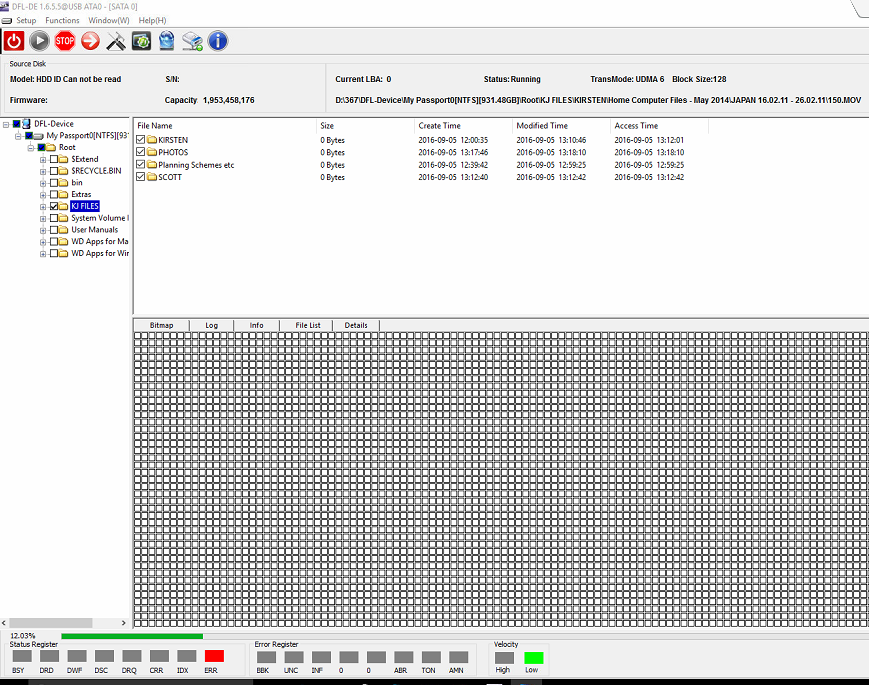 https://www.dolphindatalab.com/wp-content/uploads/2016/11/undetected-usb-hard-drive-data-recovery.jpg
220
707
Stanley Morgan
https://www.dolphindatalab.com/wp-content/uploads/2022/02/280_Dolphin-newest-logo.png
Stanley Morgan
2016-11-27 21:58:07
2016-11-27 21:58:07
Undetected WD USB My Passport Hard Drive Data Recovery