Data Recovery Training for India customer is going on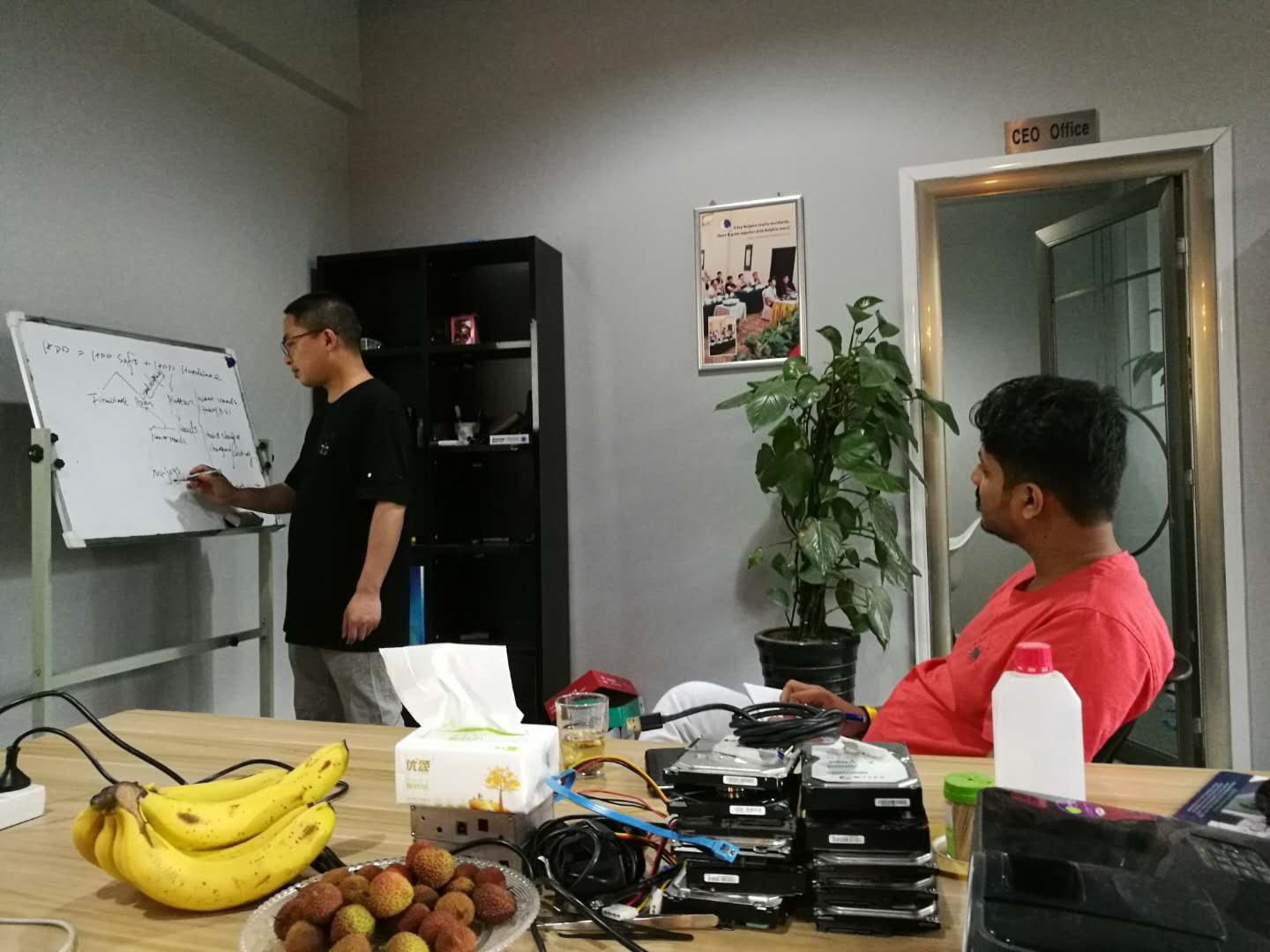 This month May 2019 is definitely a busy month for us Dolphin team, we already gave training to customers from different countries like Nepal, Benin. This week a distinguished user from India is attending the course now.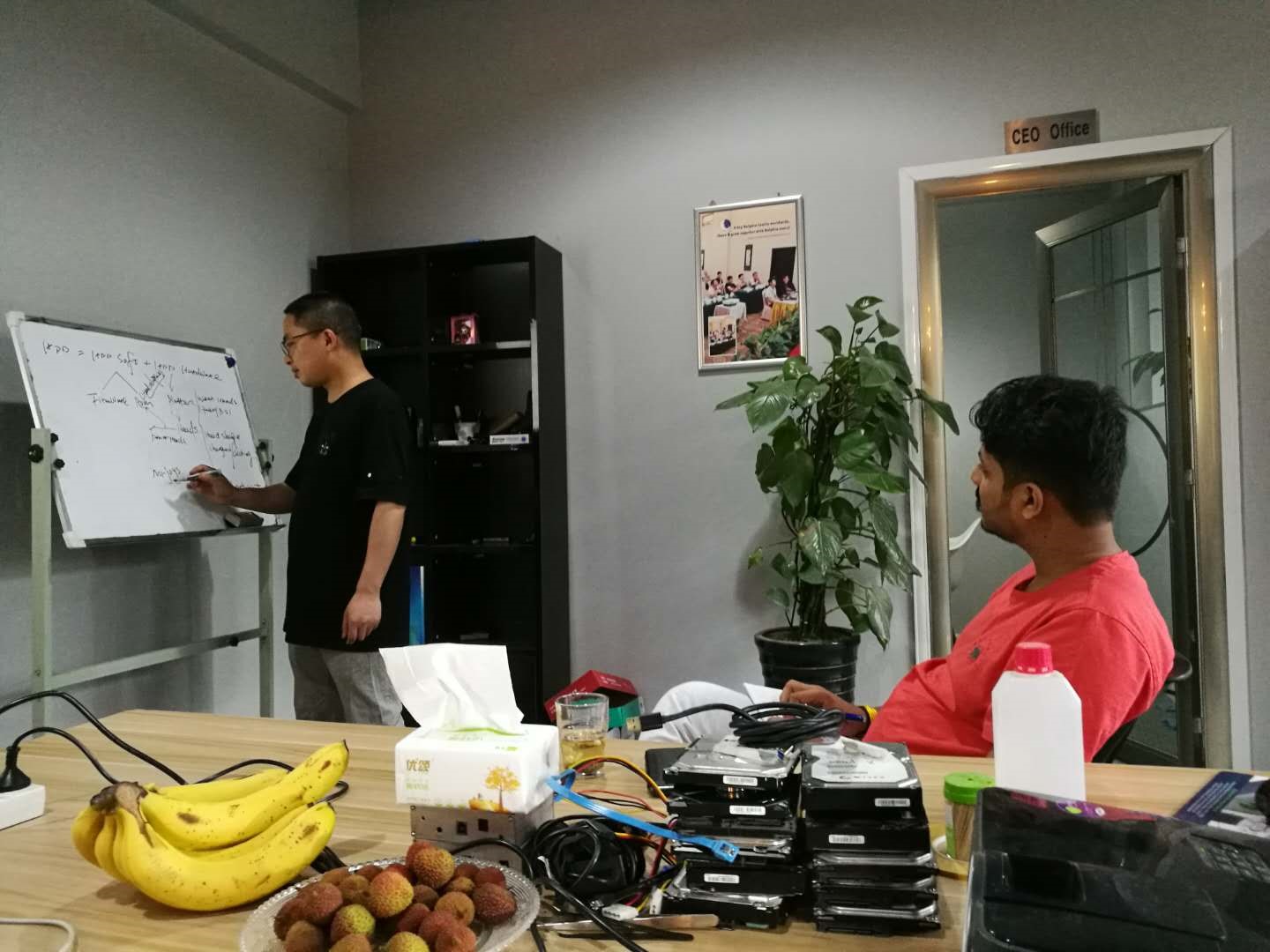 Since this user has been using our professional data recovery tools for a period of time, he is relatively familiar with the recovery program and the tool operation. In order to let him learn more from the course, our tech support team spent time to talk with him and listen to his needs before design the customized and advanced course.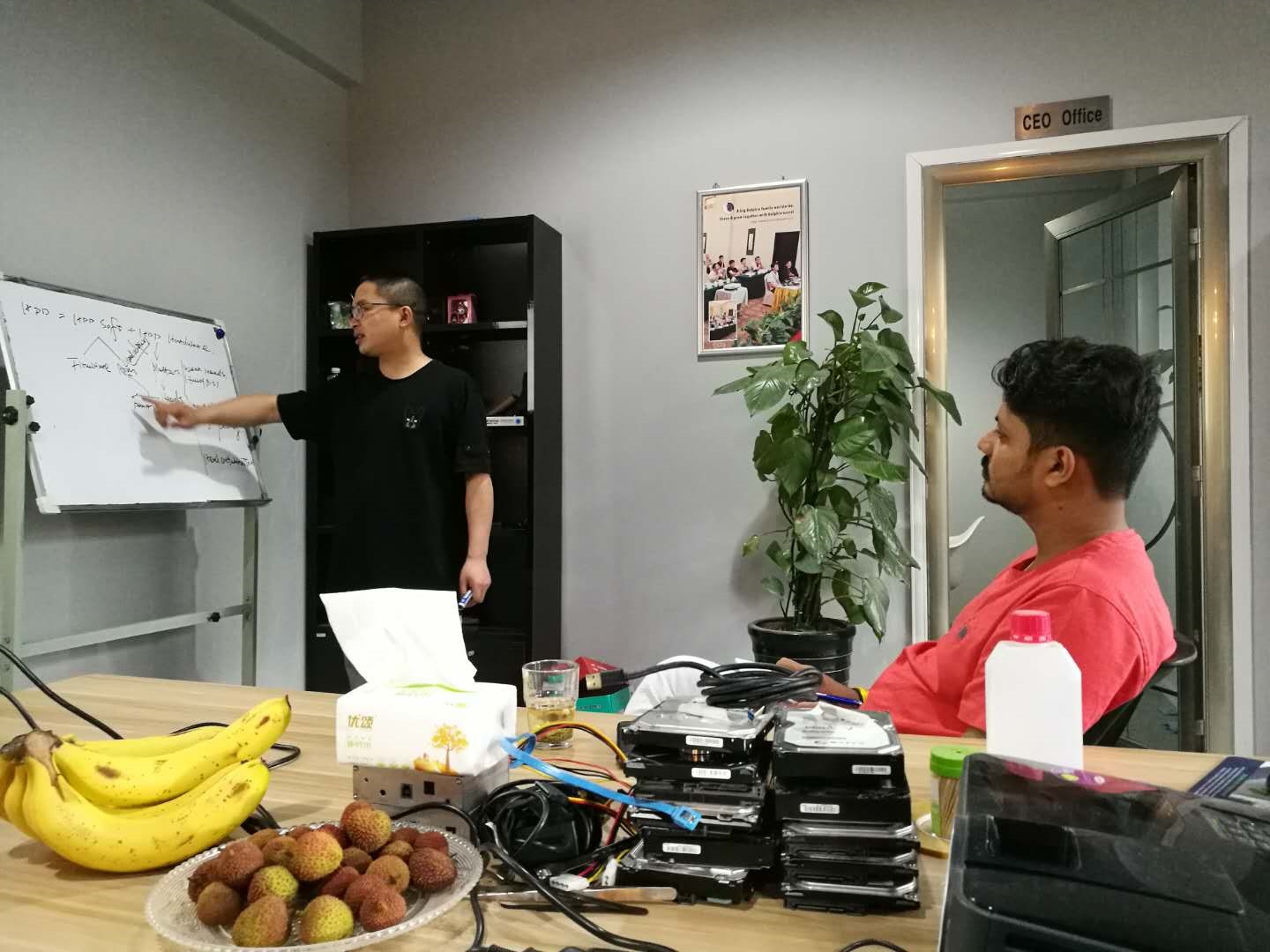 The course mainly focus on firmware level repair and important module explanation for all mainly hard drive brands, include Seagate, WD, Hitachi/IBM, Toshiba/Fujitsu and Samsung, how to recover data from WD and Seagate scratched drive. Hands on practice opportunity is available as well, he can try the newly learned skills or tips on program. This real hands opportunity can help him to digest the knowledge and remember them on time.
Data recovery lab operation are also included in the training syllabus, such as how to find the most compatible donor drives, how to replace damaged heads, how to swap platters, how to clean platters, how to adjust motor balance and etc.
Besides, even our chief R&D draw time from his busy schedule to teach the user some deep knowledge about data recovery, share his valuable recovery experience and research thinking.
Dolphin Data Lab has been working harder and striving for offering better product and better service for our users. That is why more and more users or new beginners from worldwide flying in here for training. Once they arrive here, they not only can receive a good training, but also be taken carefully by our staff on diet and travel.
Any question is welcome to sales@dolphindatalab.com or add Dolphin Skype ID: dolphin.data.lab
https://www.dolphindatalab.com/wp-content/uploads/2019/05/1-1.jpg
1080
1440
Stanley Morgan
https://www.dolphindatalab.com/wp-content/uploads/2022/02/280_Dolphin-newest-logo.png
Stanley Morgan
2019-05-28 16:28:01
2019-05-28 16:28:02
Data Recovery Training for India customer is going on