ST3500511CS Process Defect List Fail to Load Overlay Repair and Recovery Steps

This is one complicated but successful Seagate ST3500511CS HDD firmware repair and data recovery case study for one DFL user in India.
Model ID: ST3500511CS
Capacity: 500GB
Firmware: CA14 4k
Donor HDD FW: SC13 512 bytes
The original patient HDD failures:
1, Undetected;
2, User wrote wrong SYS files from donor HDD to patient HDD;
3, Couldn't do any write operations, read only, all SYS write failed;
4, Com terminal reports process defect list error if translator regeneration.
The following are detailed steps using DFL Seagate HDD repair tool and DFL-DDP data recovery tool to get all lost data back: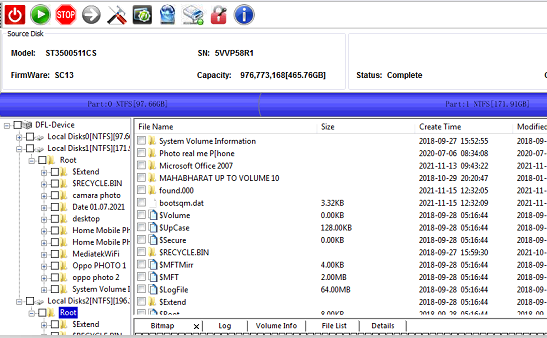 Step 1: …
…
Step 9:…
Dolphin users can read all detailed firmware repair and data recovery steps in Dolphin user-only forum here.
Any question is welcome to sales@dolphindatalab.com or add Dolphin Skype ID: dolphin.data.lab
https://www.dolphindatalab.com/wp-content/uploads/2022/02/st3500511cs-firmware-repair-and-data-recovery-steps.png
336
891
Stanley Morgan
https://www.dolphindatalab.com/wp-content/uploads/2022/02/280_Dolphin-newest-logo.png
Stanley Morgan
2022-02-18 16:18:59
2022-02-18 17:06:36
ST3500511CS Process Defect List Fail to Load Overlay Repair and Recovery Steps